Petroplan

Featured Employer
London, England, United Kingdom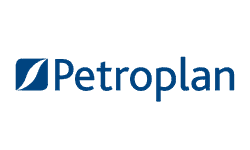 ---
Permanent job located in Qatar

Roles & Responsibilities
Manage a section of Analysts and ensure amicable engagement of client relationship management across all levels, to ensure and facilitate a cordial client working relationship within the assigned areas of responsibilities, thereby creating a receptive environment to the provision of services.
Oversee the identification, design and delivery of organisational improvement/development strategies/initiatives/advise to line management within assigned areas of responsibility.
Manage the review, facilitation and implementation of initiatives on organisation capability/capacity building with regards to structure, process and people, e.g. Outsourcing, Manpower Contracts, Change Management and Organisation/Business Transition, within the areas of responsibility.
Guide effective design of organizational structures, through the arrangement of jobs intohierarchies, balancing specialization and integration and optimizing resource levels to achieve organizational goals.
Manage effective planning and delivery of organization assessments and diagnoses of potential organizational problems areas through interviews, facilitated discussions, data collection, employee surveys and benchmarks, as well as defining of opportunities for improvement accordingly within assigned areas of responsibility.
Oversee and navigate organizational change/transformation initiatives in order to ensure effective implementation with associated risk mitigation, maintenance of repository and minimum disruption to the business.
Ensure participation in the development and continuous improvement of the Integrated Organization Design Framework (including policies, procedures, tools, processes etc.).

About Petroplan

Petroplan is the trusted, specialist global Talent Solutions partner of choice for employers and professionals in the Energy sector. Since 1976, Petroplan has been here to help people like you make the most of the opportunities available and find the best fit for you as an individual.

Over 10,000 placements in more than 55 countries for over 550 clients across 65 disciplines.

In an industry where skilled and experienced professionals are increasingly sought after resource, we appreciate the true value of what you have to offer. What's more, we understand that different things are important to different people in today's world of work - it's about making exactly the right connections for you as an individual.

Our reputation for contractor and candidate care, understanding what makes you tick, and finding you the best match is second-to-none. We understand the industry inside-out and seek to understand YOU and your motivations in the same way. We take the time to evaluate your individual strengths, understand the most important things to you, and establish exactly what you're looking for from your next role.