Eni

Featured Employer
Grangemouth, Scotland, United Kingdom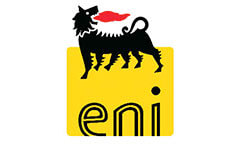 Company: Eni
Skills: HSE Manager / Advisor
Education: Bachelors/3-5 yr Degree
Location: Grangemouth, Scotland, United Kingdom
---
We are looking for a QHSE Manager for Versalis UK in Grangemouth. You will be responsible for all the main QHSE activities on the Grangemouth site, ensuring that operations are carried out in accordance with legislation and company procedures, providing specialist support to the site units and managing QHSE programmes, systems and contracts.
About Versalis
Versalis is an international subsidiary of Eni specialising in the production of chemicals. We lead the market in a range of businesses including plastics and rubbers alongside a fast-growing bio-based business. We pursue our goals through product innovation, reducing energy consumption and a relentless focus on safeguarding our people and the environment both inside and outside our facilities.
As a member of
Versalis UK you will be responsible for
:
Ensuring that the Grangemouth site's operations are conducted in accordance with health, safety and environmental legislation and in alignment with company procedures;
Ensuring, to the extent applicable, the definition, the implementation and the monitoring of remedial measures to ensure the prevention and protection of health and safety and environment and ensuring compliance with the relevant Scottish and UK legal obligations as well as Eni policies;
Participating in the leadership of the protection of the Safety of employees and the minimization of accidents on site;
Providing specialist support to site units, to reduce, in line with the current regulations, the personal exposure to accidents and risk of chemical and physical agents; promoting the search for better solutions in the areas of competence;
Managing programmes to implement requirements from the safety report;
Supporting the CHMD and Site Manager on the management of relations with regulatory authorities, such as HSE and SEPA, public authorities and the territory, and for the "fulfillment of all obligations under national standards on safety, health and environmental protection;
Reviewing HSE aspects of site instructions and operating procedures, approving them as part of the site's formal document review system;
Managing QHSE related contracts;
Preparing and submitting RIDDOR reports for the Health and Safety Executive following discussions with the Site Manager;
Preparing and submitting the required data for the Scottish Environment Agency, notifying the site manager of any excursions outside the site's operating limits;
Preparing and reviewing the site's COMAH and IPPC reports;
Ensuring the timely and accurate support to the headquarters QHSE unit to define, constantly update and oversee the "Management System" for the site processes and the circulation and the correct implementation at the site of regulations and Company procedures and Management System criteria and methodologies, ensuring specialized reporting to the QHSE Management of Eni SpA and Versalis SpA;
Planning and executing a first-level audit activities, including the verification of compliance with control standards, and verification of regulatory compliance;
Managing technical safety programmes and assessments, such as HAZOP, HAZOP/LOPA, of plant modifications, new equipment and existing processes;
Managing Quality, Safety and Energy systems of the Company;
Planning for the safe operation of the site by advising on HSE legislation and practices, participating at safety meetings, carrying out audits and providing HSE training, along with the completion of risk assessments and delivery of procedures;
Managing QHSE related external Audits;
Ensuring, to the extent applicable, fire and accident prevention activities, also through training and information; ensuring well trained Emergency Response Teams, developing both onsite and offsite emergency procedures and that the site's fire protection systems are maintained in a satisfactory state;
Ensuring Occupational Health activities, with the support of HROI;
Controlling the site's routine health and environmental monitoring, ensuring that schedules are kept to, results notified to relevant departments or individuals and investigations of results outside statutory/company limits are investigated;
Controlling the responsible disposal of hazardous and non-hazardous waste from the site through licensed contractors, ensuring best disposal route from environmental/cost viewpoint and keeping the Site Manager informed of any problem materials;
Evaluating raw materials with regards to safe use and minimal environmental effect, maintaining the internal safety data sheets for all site chemicals;
Participating in the development of multiannual plans, budgets and forecasts for investments in the plant;
Preparing, for approval, the annual fixed costs budget for the Health & Safety Department and to monitor performance against this throughout the year;
The QHSE Manager is nominated Security Officer of the company.
This is the opportunity for you if you have these skills and requirements
:
Technical\Engineering Degree.
Chartered Engineering Status is preferred.
Membership of IOSH or other equivalent safety body.
Extensive experience in similar roles in a Top Tier COMAH site.
Strong direct experience in dealing with the UK regulatory bodies and industries associations and committees.
Relevant management experience.
Technical knowledge of plant processes and general operations.
Detailed knowledge of COMAH legislation and the requirement of a Top Tier Site.
Will be competent in UK Environmental and in waste management.
Extensive knowledge of Hazard assessment tools and techniques including HAZOP.
Location:
Grangemouth, Scotland, UK
Contract type:
Permanent, Local
At Eni,
people are the key to our success
, which is why our values are focused on
diversity, and lifelong learning
.
Eni evaluates applications regardless of candidates' personal and cultural characteristics or orientations. If your application is among those most in line with the required profile, you will be contacted to continue the selection process .
Together we have greater energy.
#LI-EIRL
Eni S.p.A.
Welcome to Eni – and your future with a dynamic global business that operates across the entire energy supply chain. Eni's 30,000 employees can be found on virtually every continent. Throughout the 67 countries we operate in, we work on some of the most significant energy projects in the world.
Our activities span oil and natural gas exploration, field development and production, as well as the supply, trading and shipping of natural gas, LNG, electricity, fuels and chemical products.
We've grown dramatically since our beginnings in 1953, but we've stayed true to our roots in many ways. Today we may be one of the largest companies in Italy and among the world's most successful oil and gas companies in exploration, but our culture remains genuinely people-focused. Our values of respect, integrity and sustainability guide every aspect of our operations.
As for the future, we're adapting to rapidly shifting market conditions as we complete our transformation into a fully integrated oil and gas company. Through our strong commitment to digitalisation and decarbonisation, Eni will continue to create sustainable value within this changing energy landscape.
We're not only one of the world's most successful energy companies — we pride ourselves on being a dynamic and exciting place to work as well. If you join us, you'll play a key role in shaping the energies of the future.
At Eni you'll enjoy a progressive, inclusive and forward-thinking environment, and a wide range of benefits and rewards. We care about our people's growth, which is why we invest in talent and offer development pathways to give everyone the same opportunity to flourish with us.
Reasons to join us
Take on exciting challenges: Eni's focus is on big and ambitious projects. You'll take on challenging but rewarding work to help us extract energy at depths never reached before.
A multicultural working environment: You'll join a dynamic setting with cutting-edge facilities, the latest technology, and a rich and interesting mix of people from all backgrounds and specialisms.
Make a difference in the world: Our purpose extends further than supplying energy to power the world. Sustainable development and respect for the environment is at the heart of everything that we do.
Training and career growth: We provide training opportunities at the highest standard and encourage self-development, both in a personal capacity and a professional one.
Compensation and incentive programmes: We reward you for your commitment and success through our competitive compensation policy, which is bespoke to each location's local regulations.
Pension programmes: Depending on your location, you could enrol in one of our contributory pension programmes.
ENI ranked in the Global Top 20 in the 2019 Rigzone Ideal Employer Rankings - find out more here.