Saudi Aramco
Saudi Arabia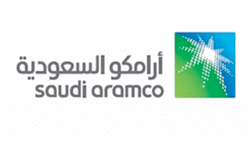 15 + Years Experience
Posted: Oct 11, 2021
Company: Saudi Aramco
Skills: Financial Analyst
Experience: 15 + Years
Education: Bachelors/3-5 yr Degree
Location: Saudi Arabia
---
Position Description:
We are seeking a Financial Analyst to join the Financial Consulting Division of the Controller's organization. Controller's is a part of the Finance Business Line in Saudi Aramco and reports to the Sr. Vice President of Finance, Strategy & Development.

The Financial Consulting Division (FCD) is responsible for providing financial leadership, financial advisory, business consulting services and decision support to various business lines and senior management. You will be involved in high profile projects. Core services of FCD include, but are not limited to:
Business and investment analysis.

Finance and accounting advisory.

Business integration support for subsidiaries, joint ventures, mergers and acquisitions.

Special studies to support strategic initiatives and thought leadership.

The Financial Consulting Division offers a unique workplace to further expand commercial and professional skills, underpinned by a strong commitment to training and personal development.

Minimum Requirements:
As the successful candidate, you will hold a Bachelor/Master Degree in Business Administration, Economics, Accounting, or its equivalent. A graduate degree is desirable as well as any advance professional competence, evidenced by professional licenses and/or other forms of continuing professional education.

You will have a minimum of 15 years of relevant experience in a variety of industries, which may include experience in financial analysis, capital markets, business development, research, mergers and acquisitions and startups, process/change management or strategy/management consulting.

Negotiation and leadership skills are highly desirable.

SAP or equivalent ERP systems experience is highly desirable.

You should possess significant relevant experience within one or more industries, which will allow you to be considered a subject matter expert for that industry. You will have the ability to establish personal credibility with various internal clients, and demonstrate excellent interpersonal and engagement skills.

You must be a team player, be able to plan and coordinate their own workload, and meet deadlines. You will also be able to add value by teaming with various business lines.

You should have demonstrated strategy, corporate finance, and accounting skills, including the ability to evaluate both industry and individual company information. You must be able to work with minimal supervision, possess good project management skills, and be able to offer logical and innovative solutions to complex client issues. You must be willing to travel as required.

Duties & Responsibilities:
You will be required to perform the following:

Financial modeling and business support due diligence.

Model vetting.

Capital Project analysis.

Business/Investment analysis pertaining to asset divestment, service outsourcing, contract evaluation.

Business/asset valuation.

Joint venture, M&A integration support.

Feasibility/operational studies.

Ad hoc project support as required.

About Us:
As an integrated, global petroleum enterprise with operations in Saudi Arabia, Europe, the United States and the Far East, Saudi Aramco is one of the cornerstones of the world's energy supply. Saudi Aramco has a proud legacy of accomplishment in the oil and gas industry. In recent years, the Company has been creating downstream joint and equity ventures, both in Saudi Arabia and in China, and is exploring additional opportunities in refining and petrochemicals. Projects such as these, combined with Saudi Aramco's stature - both as a corporation and as a corporate citizen - in the Kingdom and wherever the Company does business, make for a challenging and rewarding work environment for the personnel of the Finance business line.