Saudi Aramco
Saudi Arabia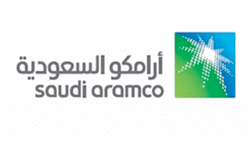 ---
Req Number: 18955BR

Position Description:
We are seeking an Electrical/Instrument and Process Control Engineer to join the South Ghawar Gas Producing Engineering Division (SGGPED), under the South Ghawar Gas Producing Department (SGGPD).

The organization handles all instruments-related issues associated with gas producing facilities.

Minimum Requirements:
The successful candidate should hold a Bachelor's degree in Electrical/Instrument and Control Engineering.

Minimum 12 years' experience with a strong preference for 15 years' plus experience in Oil and Gas Industry.

Full knowledge of international standards and best practices.

Comprehensive knowledge and practical experience in instrument engineering projects, design, maintenance, assessments, studies, investigations, analysis, optimization, troubleshooting, detailed reports, and technical evaluations.

Ability to describe the components of PCS interfaces and integration techniques to sub-systems, including safety systems, measurement systems, and smart devices.

Ability to describe the components, structure, and operation of any instrument-related control panel.

Ability to describe material specifications commonly used for PCS and sub-systems. Outline basic hardware, software, networks, etc.

Duties & Responsibilities:
You are expected to perform the following:

Design or study instrument and control systems modifications to oil and gas facilities.

Share Instrument and control engineering knowledge, experience, and mentoring.

Issue engineering design packages for Instrumentation.

Develop solutions for instrument challenges.

Provide technical support to operations and maintenance for instrument and control-related issues.

Review and comment on project design documents for pressure, flow, temperature, level and analytical field analyzer, in addition to control valves, MOVs, AOVs, and EIVs.

Develop and update instrument loops diagrams, as well as PFDs, PIDs, ISDs, ILDs, and Data Sheets.

Lead the instrumentation design, installation, and commissioning of the wiring, cabling, and grounding systems for instrumentation following Company and international standards.

Select and specify smart device for new projects and act as advisor in the selection of equipment from various vendors in order to achieve the optimum and the most cost-effective design.

About us:
Saudi Aramco's Exploration & Producing (E&P) business line oversees the world's largest reserves of conventional crude oil, and the fourth-largest reserves of natural gas. The Company's reserves portfolio include Ghawar, the world's largest onshore oil field, and Safaniya, the largest offshore field. Company geologists are actively seeking additional reserves in many areas of the Kingdom, offshore in the Gulf and the Red Sea and onshore in the deserts and mountains. Petroleum engineers and earth scientists in E&P work with cutting-edge technology to manage and produce these reserves, including 3D visualization, reservoir simulation and remote geosteering of multilateral wells. The Company's Exploration and Petroleum Engineering Center, or EXPEC, is home to one of the industry's most powerful computer centers. Research and development into subsurface upstream technology is conducted at the EXPEC Advanced Research Center. For more than two decades in a row, Saudi Aramco has been ranked the No. 1 oil company in the world by Petroleum Intelligence Weekly, a testament to the dedication and professionalism of the men and women of Exploration & Producing.