Saudi Aramco
Saudi Arabia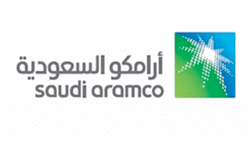 8 + Years Experience
Posted: Sep 06, 2021
---
Position Description:
We are seeking a Business Systems Analyst to join the Digital Strategy & Growth of Digital Transformation Office.

The Digital Strategy & Growth is responsible for providing accelerated digital transformation through business-led corporate programs to improve financial performance, generate revenue from new businesses, strengthen climate leadership position, enhance safety & security and prepare workforce for digital era.

The Business Systems Analyst primary role is to maintain business relationships, handle the growth and success of a business, involve researching market insights, opportunities for new growth, industry trends, and support with a variety of marketing and business development activities for several of the corporate practices.

Minimum Requirements:
As the successful candidate you will hold a Bachelors degree in EE, ME, ChE, CS, CE, MIS, IT, BA from a recognized and approved program. An advanced degree is preferred.

You will have eight years of experience in Business Development and Investment, including at least two years in Upstream and Downstream industries and within the field of innovative and digitally disruptive products, markets and trends.

You must have strong interpersonal skills

You must have excellent analytical and research skills

You must Maintain professional and confident demeanor

Duties & Responsibilities:
You will be required to perform the following:

Work with different customers within the company helping them in transforming their organizations

Ensure overall digital strategy is cascaded down throughout entire organization and that the Digital Program's strategic objectives are met

Organize and host workshops with different external companies as part of the external collaboration and partnership

Facilitate and support origination for digital-related JVs and minority investments

Conduct market research into emerging trends in the industry

Develop and implements targeted surveys for the purpose of gathering market information

Create custom reports and generates standard reports for management and staff

Conduct organizational studies and work simplification studies to help streamline business processes

Analyze work flows and makes recommendations for streamlining or improving the process

Interpret financial statements

Identify potential new markets

Analyze the techniques and successes of the competition

Prepare procedural and operational manuals for staff and management

Monitors investments

Maintains records and files of all portfolio activity

Advise on the best investment opportunities and strategies for strategic objectives

Devise new and effective ways to successful manage portfolios, investments and value realization

Manage and contribute to the development of junior analysts

About Us:
The Engineering & Project Management (E&PM) business line studies, plans and oversees the construction of the Company's new facilities, including some of the biggest and most complex projects in the petroleum industry. Recently, Saudi Aramco completed the largest capital program in its history that included new or expanded oil, gas and petrochemical facilities, raising maximum sustainable crude oil production capacity to 12 million barrels per day and significantly increasing gas production and processing capacities. Among the recently completed projects was the largest crude oil increment in the history of the industry: Khurais, with a production capacity of 1.2 million barrels per day. More challenges lie ahead, with a slate of new or expanded oil, gas, refining and petrochemical projects in the works. E&PM also manages the Company's Research & Development Center where scientists investigate topics such as the desulfurization of crude oil, advanced fuel formulations for next generation combustion engines, and reservoir nano-scale robots (Resbots™) for injection into reservoirs to record their properties.