Core Group
Miami, Florida, United States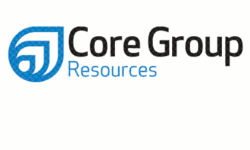 ---
Core Group Resources (www.coregroupresources.com) is Americas leading recruitment company. Founded by a service academy graduate who has offshore experience, Core Group Resources expertise is unmatched in the marine offshore market, finance, IT, renewables, & non-profit for executive search, staffing, and expertise identification. For more information contact us at 281 347 4700. We are currently in the market for the following:


Senior Service Engineer-Dual Fuel - Miami, FL

Summary:
Responsible for start of services and projects for the applications for diesel engine and dual fuel

Duties:
-Preform repairs and technical reporting of 4 stroke medium speed dual fuel engines
-Troubleshooting automation and electrical systems on power plants and ships

-Responsible for audits and surveys
-Technical training.
-Supervise large complex jobs.
-Support Warranty Department, Technical & Sales Managers.
-Support Technical & Sales Managers.
-Conduct research and advisory services for non-OEM products.
-Keep a steady contact and relationship with the technical department of the customer
-Maintenance planning and support for assigned customer fleet.
-Put together advanced technical reports for internal and external customers
Qualifications:
-Masters / Bachelor degree in (Marine/Mechanical Engineering) and/or minimum of 10 years experience in marine operations and/or maintenance operations.
-Gas or duel fuel engine experience
-High Level Experience in 4 stroke and 2 stroke Diesel engines maintenance, troubleshooting, operations and modifications
-Experience as Superintendent Service Engineer or equivalent
-High Level Experience with dual fuel, gas, HFO, diesel, & common rail engines

-Chief Engineer level, MaK Superintendent Level, or OEM Technical Service level for at least 5 years.
-Understanding of Budgets.
-Bilingual is a plus.
--US CITIZEN or US Permanent Resident living in the US