Saudi Aramco (ASC)

Featured Employer
Saudi Arabia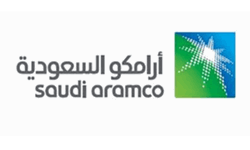 Company: Saudi Aramco (ASC)
Skills: Environmental Engineer
Experience: 20 + Years
Education: High School/Secondary
Location: Saudi Arabia
---
Req Number: 19012BR

Position Description:
Provide strategic advice to Corporate and Executive Management relating to air quality monitoring, GHG emission inventory management, climate change studies and surveys, industry best practices to achieve emission reduction, energy efficiency technologies, climate modeling and scenario analysis, sustainability practices for environmental protection and economic savings, Company sustainability studies to address the strategic imperatives of emerging climate change scenarios, and engaging in international climate policies and markets. Refine and further develop the Company's climate strategy to ensure ongoing alignment with the methods and guidelines of the Oil & Gas Climate Initiative (OGCI). Apply a solid background of climate change studies to develop the necessary corporate adaptation and mitigation measures to be applied in Company strategic growth plans. Enhance the Company's GHG emission inventory and carbon management activities to account for the Company's carbon footprint across all Company facilities. Develop GHG and climate models to assess available scenarios and identify the most appropriate strategies to minimize Company GHG emissions while achieving Company strategic objectives. Lead the evaluation and/or implementation of energy efficiency and climate-related technologies and initiatives in the oil and gas sector to improve energy savings and maximize outputs. Build capacity within the Company by supporting the professional development and mentorship of young Saudi engineers in the field of Climate Change. Shape Company policy to accelerate the Company's efforts in mitigating climate change by engaging Corporate, industry, national, and international policymakers and by updating and developing Saudi Aramco engineering standards and procedures. Assure Company compliance with government environmental regulations by implementing standards, improving monitoring, leading environmental audits, and supporting projects and facility operations with regards to climate change management. Enhance Company performance by deploying suitable technology, sharing knowledge, and reviewing project designs and environmental impact assessments. Foster Company stewardship by conserving natural resources, promoting public awareness, and building local capacities.

Minimum Requirements:
Minimum MSc (preferably Ph.D.) in climatology and meteorology studies, environmental engineering/science, environmental sustainability, or related discipline. Total relevant experience of at least 20 years, with at least 10 years of solid technical skills in climate modeling, sustainability studies, GHG emission management, and climate change measures in the oil and gas business. A solid background in international climate change policies, environmental and climate economics, and environmental law. Certification as a climate change professional is essential. Solid industry experience with both international and national oil companies. Elite level verbal and written English communication, presentation, and negotiation/influencing skills, and social/emotional intelligence. Solid background in communicating with Executive Management, international delegations, and Company boards of directors. Experience in providing disclosure advice on Company climate strategy, risk management, and governance according to global investor lead guidelines similar to the Task Force on Climate-related Financial Disclosure (TCFD) guidelines is desirable. Experience in the Arabian Peninsula is desirable.

Duties & Responsibilities:
The role will require a mix of technical skills such as technology identification, project management, and field work and a strategic view on how climate change is affecting the fossil fuel market. He/she must have experience in developing leading class strategic response measures, and developing strategic positions and business cases. The ideal candidate must have experience in scenario analysis and should have detailed knowledge of various energy transition scenarios and related response measures emerging in the market. Since the role is a mix of technical and strategic skills, a Ph.D. can be a desirable qualification, but a Management Degree related to energy, sustainable development, and climate may also be desirable in place of a Ph.D. Experience in advising external communication and stakeholder engagement related to Climate Change is required. This role will advise the technical functions of Saudi Aramco on technologies, related projects, and GHG measurements and interface to provide strategic inputs influencing the Company investment portfolio and capital allocation, as well as interface with Corporate affairs, Corporate Communications, and Government Affairs to provide communication inputs related to climate change. Expert knowledge of GHG emissions estimation and consolidation methodologies and reduction technology. Experience with GHG Life Cycle Analysis and Carbon Abatement Strategy development. Working knowledge of ISO 14064 Corporate GHG Emissions Inventory Deployment, GHG Reduction Projects and GHG Verification. Familiarity with ISAE 3000 is an advantage. The proponent organization and the executive management have stated that these roles are expected to "put something on the ground" (implement concrete policies, strategies, initiatives), not just advise/consult. This role will be aiming to attract change drivers, not just change agents. Engineering Services is targeting the highest-level individuals to be Corporate Advisors in their respective field. The advisor will interact with senior leadership, including the CEO, as well as with governmental agencies/ministries (Saudi and others as appropriate). The post is an individual contributor role for the foreseeable future, working with and through other organizations within and outside of Engineering Services on projects and initiatives, some of which they will lead, while for others they will advise/consult. The ideal candidate must understand how to build effective business plans for its respective functional area, communicate those plans to the highest organizational levels, and have proven experience securing support for proposed plans, policies, and initiatives. Will be expected to have developed and at least began the implementation of corporate strategies, policies, and initiatives for the respective areas. As these roles are coming in at the top of the technical ladder, growth will be related to developing these new fields/organizations within Saudi Aramco and the projects the individuals will help to lead.

About us:
Every day, our multinational team of more than 70,000 people combines passion, purpose, and performance to achieve a common objective: unlocking the full potential of the Kingdom's resources to create more value for our company and more opportunities for people at home and around the globe.
Join us at Saudi Aramco.
Saudi Aramco is ranked in the Global Top 10 in Rigzone's 2019 Ideal Employer Rankings - find out more here.