National Petroleum Construction Company
Abu Dhabi, United Arab Emirates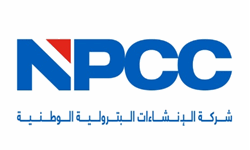 ---
We're looking for experienced Contract Admin Manager.
ROLE PURPOSE
· Manage contract administration and contractual change management for a group of projects or a mega-size project.
· Lead QS/CA teams to meet set targets in terms of project profitability and achieving contractual entitlements.
· Make a heavy contribution to section enhancement in-terms of resource management, process optimization and automation, contractual change management, and deliverables standardization.
SKILLS, KNOWLEDGE QUALIFICATIONS & EXPERIENCE
· Bachelor's degree in Engineering.
· EPC Experience for both onshore/offshore projects.
· Multi Million projects experience (not less than 500 million).
· Project execution stage experience
· Proficient in technical/commercial reporting and contractual correspondences.
· Excellent supervisory and team management skills.
· Strong personality with excellent communication & negotiation skills.
· Excellent spoken & written English language skills.
· Computer literate with familiarity of major related software.
· Excellent presentation skills.