Core Group
Miami, Florida, United States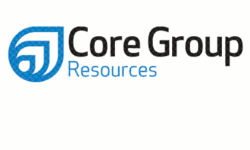 ---
Core Group Resources (www.coregroupresources.com) is Americas leading recruitment company. Founded by a service academy graduate who has offshore experience, Core Group Resources expertise is unmatched in the marine offshore market, finance, IT, renewables, & non-profit for executive search, staffing, and expertise identification. For more information contact us at 281 347 4700. We are currently in the market for the following:

Parts Coordinator- Miami, FL
Summary:
The Parts Coordinator is responsible for marine engine parts for the Americas. This person will make sure the proper parts are packaged and delivered to projects

Duties:
-Load and unload material efficiently
-Take inventory of material that was delivered and on a regular basis as well
-Ensure the warehouse is clean and taken care of constantly
-Pick up items and supplies needed for the office
-Maintain orderly lay down yard
-Process invoices
-Quote spare parts to customers
-Arrange transportation to and from customers and manufacturers.
Qualifications:
-Must have at least a High school diploma
-4 years of warehouse or parts operations experience
-Ability to drive forklift
-Valid drivers license
-Bilingual is preferred
-Knowledge of large bore, medium speed diesel engines