Petroplan

Featured Employer
Durban, KwaZulu-Natal, South Africa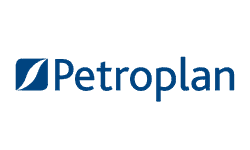 ---
The supply planner will be responsible for:
The production, distribution and replenishment planning of Lubricants for the entire Southern Africa market area.
Developing/ maintaining active Supply Plans that balances constrained demand with supply by:
Maintaining sufficient level of base oils, additives and packaging materials to meet Lubricants business plan demand
Maintaining sufficient finished product stocks to meet demand and monitoring to meet inventory target (days sales) by effective production planning
Planning Distribution and optimizing demand planning requirements for Lubricants Sales, Marine and external customers by SKU and locations
Ensuring supply issues are addressed at the Supply Review, pre-S&OP and S&OP meetings
Responsibilities:
In-Bound / Raw Materials logistics / Capital Stewardship
Ensure optimal level of base oils and packaging materials to reduce working capital and ensuring cost effective logistics are utilized.
Responsible for maintaining sufficient level of base oils, finished product stocks and packaging materials to meet demand monitoring to meet inventory target (days sales).
Production Planning
Plan, review and develop Master Production Schedule for monthly, weekly plan for Lubricants and procured finished product.
Ensure adjustment in plan is timely, justifiable and at lowest cost possible. Coordinate with Procurement team, Production team, Distribution team and Demand planner for any changes in the demand plan.
Distribution Planning
Perform Distribution Planning (DRP) ensuring that all demand planning requirements have been included for distribution to 5 national 3PL depots in South Africa as well as warehouse at the manufacturing plant.
Sales & Operation Planning
Market area Supply Chain representative at Supply Review & pre-S&OP - responsible for identifying, resolving or escalating Supply issues.
Close Coordination with the Sales team through Demand Planning, Supply Review, Pre-S&OP and S&OP meeting to establish demand in market area
Service Level Agreements
Facilitates periodic (e.g. annual or more frequent) review of Service Level Agreements with endorsement at S&OP to balance service levels and cost to serve.
Project Management
Responsible for operationalizing and project management for the products and procurement sourcing strategy implementation.
Quality and Process Management
Operate, execute using planning tools (e.g. SAP and IBP) - MRP, DRP and Production planning modules so as to ensure all plans are realistic and are based on demand plan, safety stock requirements, plant capability and availability of raw materials.
Qualifications:
Professional Qualification and Certifications:
3-year Tertiary Qualification in Commerce, Finance, Accounting, Supply Chain & Logistics
Work Experience:
3-5 years in strategic and operational planning
Petrol Chemical environment will be advantage
Experience in developing/ maintaining active Supply Plans that balances constrained demand with supply
Petroplan Today - Our Vision & Mission
Our core aim now, and since 1976, has been, and is, to provide exceptional talent solutions to the energy industry. This means delivering the right solutions to our business partners
through specialist knowledge and tenacity,
By creating strong business partnerships with our clients, contractors, candidates and suppliers, so that we can really understand their needs and truly assist,
Through our dedicated expertise, focused only on the Energy sector
By staying at the centre of the worldwide community for all those, we do business with.
Bringing over 44 years' experience, providing experts and professionals into roles across the energy sector from Engineering, Exploration and Production, O&M projects to Corporate & Commercial, over 55 countries, 550 clients and 65 disciplines, our experience, specialist industry and technical knowledge makes our team true experts.
Remaining niche to the Oil and Gas and, latterly, Renewables sectors, we can provide in-depth workforce solutions, via delivery from our global sector teams focused on Oil and Gas, Technology, Renewable Energy, Commercial and Executive/C-suite. To this end, we believe we can offer the full breadth of bespoke solutions and services based on all our clients' needs.