Saudi Aramco (ASC)

Featured Employer
Saudi Arabia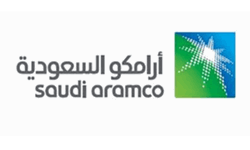 ---
Req Number: 19100BR

Position Description:
We are seeking a Transaction Execution & Development Professional to join the Corporate Development Organization (CDO).

CDO is responsible for executing the Company's core activities such as mega projects in refining and petrochemicals, and more ambitious contributions to the Kingdom's economic development, which will also enhance and expand the Company's operations and value chain. This role offers a unique workplace opportunity to contribute and to further expand commercial and professional capabilities underpinned by a strong commitment to training and personal development. The position will be based in the Portfolio Development & Transaction Execution organization, which is mandated to realize opportunities and execute by leading and supporting critical and diversified corporate transactions within Saudi Aramco.

The primary responsibility is to direct and manage optimal execution of key strategic projects, including mergers and acquisitions; and the creation of joint ventures and divestment activities by extracting value swiftly through due diligence, valuation, structuring, negotiation, management approvals, deal closing, and post transaction planning. The candidate should possess significant experience within relevant industries to be considered a subject matter expert. The candidate should have strong interpersonal skills with gravitas to work with people to enable the applicant to collaborate effectively and efficiently across internal and external stakeholders that allows robust communication protocol to execute and realize the opportunity. The candidate should bring strong financial analytical skills with a successful track record of complex deal execution and closures. Also, you must be willing to relocate to Saudi Arabia and travel as required by business needs.

Minimum Requirements:
As a successful candidate you will have the following:
A bachelor's degree in business administration, finance, economics, accounting or equivalent, or an MBA with a bachelor's degree.

Advanced professional competence evidenced by professional licenses and/or other forms of continuing professional education is also desirable.

A minimum of 10 years of relevant industry experience including M&A, JV development and divestment transactions in corporate M&A, investment banking and/or private equity firms coupled with demonstrated leadership and accomplished track records of transaction execution.

Proven high potential and strong commercial acumen, an effective leader with the drive to achieve results and quickly form relationships.

The ability to define clear priorities in a multi-transaction environment.

Excellent proficiency in oral and written English with coaching and mentoring skills.

Ability to make impromptu presentations to management and key stakeholders.

Duties & Responsibilities:
You will be required to perform the following:
Direct and manage with a hands-on approach to the transaction execution of key strategic projects.

Orchestrate optimal due diligence, valuation, structuring, negotiation, management approvals, deal closing, and post-transaction planning.

Demonstrate strong interpersonal skills to enable effective engagement with internal and external stakeholders of transactions, and provide key support to evaluate and realize the opportunity.

Troubleshoot proactively to find optimal solutions and direct the way forward, both internally and through negotiations with potential partners.

Expedite and facilitate efficient and effective decision-making for management.

Maintain optimal resource monitor and spot/train young talent.

Maintain the progression trajectory of young talent and work with key stakeholders to ensure resources are optimized.

Champion transaction execution by applying expertise to ensure compliance across transactions is succinct and effective.

Lead and support activities to progress opportunities through a structured approach of stage gates to deal closure as a member of a fully integrated transaction team.

Coordinate with internal subject matter experts groups such as Law, Finance, Strategy & Market Analysis, etc., to ensure deal closure.

Develop the post-transaction approach and plan working with post-transaction implementation experts.

Ensure proper documentation development and management for transactions.

Manage and mentor young professionals.

About us:
Every day, our multinational team of more than 70,000 people combines passion, purpose, and performance to achieve a common objective: unlocking the full potential of the Kingdom's resources to create more value for our company and more opportunities for people at home and around the globe.
Join us at Saudi Aramco.
Saudi Aramco is ranked in the Global Top 10 in Rigzone's 2019 Ideal Employer Rankings - find out more here.