Petroplan

Featured Employer
Riyadh, Riyadh Province, Saudi Arabia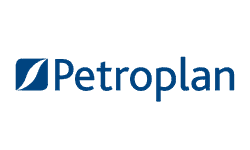 Company: Petroplan
Skills: Planner / Scheduler
Experience: 1 + Years
Education: Bachelors/3-5 yr Degree
Salary: Negotiable
Location: Riyadh, Riyadh Province, Saudi Arabia
---

Company: E&P Job Title
Gas Facilities Planning Engineer
Admin Area
Engineering Services
Business Line
Technical Services
Position Description
We are seeking an experienced
Gas Facilities Planning Engineer
to join the Gas Facilities Planning Division (GFPD) within our Facilities Planning Department (FPD).
FPD is responsible for the development and coordination of the capital program throughout the Company. The Gas Division comprises three groups: Gas Facilities Planning Group, NGL and Unconventional Group, and Master Plans & Major Studies Group. GFPD's responsibilities include coordinating and planning for facilities under the Gas Operations and Domestic Refining & NGL Fractionation Admin Areas; to support gas and NGL development programs, specifically developing Master Plans, DBSPs, and conducting studies and economic evaluations. GFPD is responsible for developing long-term plans for the Master Gas System, and developing the Gas and NGL Business Master Plan.
Conduct feasibility studies on major additions/upgrade to gas processing and NGL facilities.
Conduct studies on de-carbonization, considering CCS, energy efficiency and other technologies and opportunities that support decarbonization and the circular economy.
Prepare scoping papers to define capital projects covering gas processing and NGL facilities.
Interface with operating organizations, engineering, project management and corporate planning.
Perform system and economic evaluations of existing and potential new gas processing and NGL facilities.
Prepare and make presentations to Corporate Management on gas processing and NGL operations issues and investment opportunities.
Mentor young planning engineers to be Facilities Planning Specialists.
Minimum Requirements
As the successful candidate you will hold a Bachelor's degree in Chemical Engineering or an equivalent technical field. Participation in post-graduate technical seminars and course work related to technical specialty. An advanced degree such as a Master of Science degree, is preferred. You should have achieved recognition through activities on committees of professional societies or participation in University sponsored programs.
You should have a minimum of
10 to 15 years of experience in the petroleum industry, related industry or governmental sectors
.
Prior experience in Project Management and Operational problem resolution, and their relationship to long range planning of facilities and associated economics.
Experience should include at least
5 years as an individual in charge of planning work in their main technical field.
You should have achieved recognition as a planning expert in your technical field (preferably Gas and NGL), based on a proven ability to handle complex issues in a rigorous, analytical fashion.
Duties & Responsibilities
Plan, schedule, and provide work direction to assigned technical personnel (up to 10), as required for preparation of planning level designs, processes, reports, correspondence and related data, and assure the efficiency, adequacy and conformance to overall objectives of all phases of complex technical problems.
Formulate the basis for planning studies in any of several basic or special technical fields by analyzing and evaluating all data pertinent to problems. Evaluates data as to scope, effect on existing installations, economic value, long range planning and budgetary consideration.
Bring all elements of a planning study together. Make certain that all elements proceed satisfactorily on schedule and within the money and time allowed; and initiate corrective action as required.
Coordinate and resolve problems with personnel throughout and subsidiaries, and with others outside of Company organizations. Work with Government Affairs/Participation Affairs on Government related questions and issues.
Act as technical consultant and performs special staff work for executive management when required.
Recommend new installations or modifications to improve existing facilities and standardization within broad fields of endeavor. Prepare justifications and completes expenditure requests as required.
Review work of technical personnel directed. Check that reports are written according to established methods of good report presentation. Make recommendations for further study or report changes. Approve reports for transmittal to management.
Petroplan Today - Our Vision & Mission
Our core aim now, and since 1976, has been, and is, to provide exceptional talent solutions to the energy industry. This means delivering the right solutions to our business partners
through specialist knowledge and tenacity,
By creating strong business partnerships with our clients, contractors, candidates and suppliers, so that we can really understand their needs and truly assist,
Through our dedicated expertise, focused only on the Energy sector
By staying at the centre of the worldwide community for all those, we do business with.
Bringing over 44 years' experience, providing experts and professionals into roles across the energy sector from Engineering, Exploration and Production, O&M projects to Corporate & Commercial, over 55 countries, 550 clients and 65 disciplines, our experience, specialist industry and technical knowledge makes our team true experts.
Remaining niche to the Oil and Gas and, latterly, Renewables sectors, we can provide in-depth workforce solutions, via delivery from our global sector teams focused on Oil and Gas, Technology, Renewable Energy, Commercial and Executive/C-suite. To this end, we believe we can offer the full breadth of bespoke solutions and services based on all our clients' needs.