Petroplan

Featured Employer
Sutton, England, United Kingdom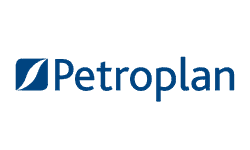 ---
The SCM Lead will be the owner of a complex subcontract or PO by managing all aspect of the contract and coordinating all engineering issues related to the product to deliver, in line with the project SCM strategy.

Specific Key Responsibilities & Activities
Ensure compliance with all Supply Chain policies, process and procedures.
Proactively contribute to the project definition of SCM strategies and goals and the achievement of these.
Ensure highly effective implementation of the sourcing strategy for the assigned business area via business partnering initiatives, knowledge and expertise.
Manage the process and stake holders relevant to the specific role, including internal challenges and support to client negotiation.
Accountable from the issuance of the RFQ, the selection, management and monitoring of suppliers, up to the product or service delivery to the end user.
Coordinate and/or perform commercial and contractual analysis, schedule evaluation of bids, and incorporate technical evaluation from Engineering, QA, QC & HSE. Finalise the bid summary and make recommendations to the Project SCM Manager for technically acceptable solutions.
Report according to project requirement, on progress and problems on the Awards.
Manage commercial and financial issues arising from his/her assigned subcontract or Purchase order-negotiate all Variation/change Orders and provide regular cost forecast of PO/subcontract.
Ensure SCM capitalises from lessons learned and is performed in accordance with best practice, striving to mitigate risk, promoting safety and integrity consistently.
Take full ownership for the implementation of his/her section of the Project Procurement Plan, together with Project Management, Engineering (and/or others as appropriate and applicable)
Support the development of the local Supply Chain Function through guidance and coaching to more junior members of the team.
Have a good understanding of the overall technical issue and a good knowledge of the offshore industry, of its specificities, of complex items and provide support to his team as and when necessary.

Petroplan Today - Our Vision & Mission

Our core aim now, and since 1976, has been, and is, to provide exceptional talent solutions to the energy industry. This means delivering the right solutions to our business partners
through specialist knowledge and tenacity,
By creating strong business partnerships with our clients, contractors, candidates and suppliers, so that we can really understand their needs and truly assist,
Through our dedicated expertise, focused only on the Energy sector
By staying at the centre of the worldwide community for all those, we do business with.

Bringing over 44 years' experience, providing experts and professionals into roles across the energy sector from Engineering, Exploration and Production, O&M projects to Corporate & Commercial, over 55 countries, 550 clients and 65 disciplines, our experience, specialist industry and technical knowledge makes our team true experts.

Remaining niche to the Oil and Gas and, latterly, Renewables sectors, we can provide in-depth workforce solutions, via delivery from our global sector teams focused on Oil and Gas, Technology, Renewable Energy, Commercial and Executive/C-suite. To this end, we believe we can offer the full breadth of bespoke solutions and services based on all our clients' needs.