Qatar Petroleum

Featured Employer
Qatar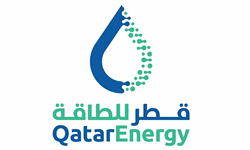 ---
Department
INFORMATION & COMMUNICATION TECHNOLOGY

Title
HEAD, DATA CENTER SERVICES

Primary Purpose of Job
Responsible to Lead and manage the Data Centre Infrastructure Services within QP ICT department providing Identity and Collaboration, Servers/Systems, Storage/Backup and Network Operation Center with all related Implementation, Operations, Production control and Security Monitoring, and ensure the continuity of Data Centre services and associated Disaster Recovery processes at desired SLA. Has Proven skills in IT Service Management, Infrastructure Architecture, Data Center Management, Business Continuity, IT Disaster Recovery Planning and Execution, Customer Management, Vendor Management and Negotiation, and budget management. Work independently and as part of a cross-functional team. Develop, train, motivate and manage teams. Develop continual service improvement plans, objectives and risk assessments. Maintain outstanding analytical, design and problem-solving skills, and ensure the highest quality standards.

Education
Bachelor's in Computer Science or a related Engineering field.

Experience & Skills
• Minimum 15 years of progressive experience in a directly related field. • Minimum 5 years supervisory management responsibilities • Proven proficiencies with Converged Datacenter Architecture, Cloud Services, Virtualizations, Operating Systems, Hardware Servers, Data Storage, Enterprise Backup, and Network services and protocols. • Solid skills in IT Standards and Methodologies, Tactical Planning and Reporting, Risk Analysis, Incident/Problem Management, Change Management, Release Management and Budget Management. • Strong analytical and problem-solving skills, with analytical and methodical thought process skills for the goal of analyzing complex technical issues, making sound engineering decisions and executing effective actions. • Robust skills in writing technical blueprints, high/Low level design documents, standards, processes, procedures, manuals, feasibility studies, and tendering proposals. • Demonstrated ability to understand business requirements and recommend IT solutions to meet business objectives. • Strong leadership and people management skills. • Strong project and risk management skills. • Strong negotiation and presentation skills. • Excellent written and verbal communications skills.

Qatar Petroleum is an integrated national oil company (NOC) responsible for the sustainable development of the oil and gas industry in Qatar and beyond.

Qatar Petroleum's activities encompass the entire spectrum of the oil and gas value chain locally, regionally, and internationally, and include the exploration, refining, production, marketing and sales of oil and gas, liquefied natural gas (LNG), natural gas liquids (NGL), gas to liquids (GTL) products, refined products, petrochemicals, fertilizers, steel and aluminum.
Qatar Petroleum is committed to contribute to a better future by meeting today's economic needs, while safeguarding our environment and resources for generations to come. Thriving on innovation and excellence, Qatar Petroleum is bound to the highest levels of sustainable human, socio-economic, and environmental development in Qatar and beyond.

For more information, please visit www.qp.com.qa