Crosby Energy Services
Elk City, Oklahoma, United States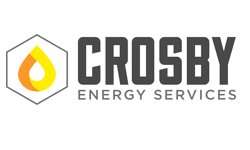 ---
Description
Key Accountabilities
Ensures equipment is within safe operating limits and maintained in compliance with all company policies and procedures, and applicable federal, state and local regulations.
Coordinates with operators, contract labor and other personnel regarding gathering system repairs and maintenance.
Completes hot and cold work permits and ensure compliance with lock-out/tag-out procedures.
Identifies, reports and takes immediate action to correct unsafe field operating conditions, up to and including shutting down gathering system operation.
Provides field instrumentation support for all processing equipment: pneumatic, hydraulic, electromechanical, electronic, LAN and SCADA systems.
Able to complete electronic equipment installations, calibrations, inspections and troubleshooting to minimize production downtime and enhance operations reliability.
Install wiring and conduits as required:
Assist in maintaining instrumentation, calibration and testing;
Participate in Pre-Startup Safety Review's;
Participate in Process Hazard Review's;
Participate in incident investigations and corrective action development as a part of the continuous program improvement initiatives.
Performs other assigned duties as needed.
Education, Certificates, Licenses
High School diploma / GED
Requires valid Driver's license
Requirements
Must be familiar with.
Total Flow, ROC, Rosemond, Comms
Experience
Minimum 3 years' experience in oil & gas, either Midstream or Production
Minimum 3 years' experience of Natural gas compressor operations
Minimum 3 years' experience of Natural gas field operations
Knowledge, Skills and Abilities
Must be a self-starter, able to multi-task initiatives, and work efficiently with minimal supervision.
Ability to interpret blueprints, wiring diagrams, schematic drawings, and engineering instructions for assembling instrumentation and control systems
Ability to apply knowledge of electronic theory and components into production.
Ability to perform routine maintenance on equipment maintenance.
Strong attention to detail, written and oral communication, and planning skills.
Demonstrate knowledge to be credible and be able to constructively manage conflict.
Work Environment
Travel to work field sites and for extended periods of time.
Display the ability to walk, climb, stoop, reach, crawl, crouch, stand, kneel, and other full-body motions for an extensive amount of time in a day.
Summary
The candidate must possess the ability to interface with all levels of the organization both local and corporate. The I&E Technician will perform maintenance, equipment installations, testing, and calibrations throughout the operations. This position is also responsible for understanding level and value controllers, PLC's, EFT software programing, ESD system, transformers, switches and switch gear, electrical equipment, igniters, and guided radar.