BP

Featured Employer
Kuala Lumpur, Malaysia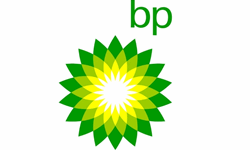 ---
Would you like to discover how our diverse, hardworking people are leading the way in making energy cleaner and better - and how you can play your part in our world-class team?
GBS
Procurement
is integral to building bp's distinctive capabilities and enhancing the procurement processes. In order to achieve this they are collaborating with segment category teams to effectively build, segment and lead the third party supply chains. They are building the next generation of category management; sourcing and digital capability according to bp's defined functional vision and location strategy.
The Marine Buying team handles tactical procurement of goods, materials and services in support of BP Shipping ("BPS") for both its operated fleet as well as global shore-based staff. The team deals with high volume purchasing typically
The Sourcing Team Lead - Marine is primarily responsible to lead the Marine Sourcing team who execute day-to-day activities of transactional purchasing, logistics support and invoice processing within a defined process framework enabled by an e-business and an ERP system.
In this role, you will have the exciting opportunity to:
Provide Leadership to team to ensure delivery of Marine Buyer Team accountabilities
Provide mentoring for the team leaders and team members to unlock their potential and support their development
Conducting mid-year and annual performance appraisals with Tactical Procurement team members
Practise tactical procurement, for more complex transactions or in for a defined capacity, i.e. specific vessel(s).
Owns marine buying process, drives compliance and continuous improvement
Standardize and simplify existing processes and ways of working to improve service provided
Develop tactical procurement capability and capacity in line with the short and longer term requirements
Lead operations, supervise performance and ultimately maximise value for BP
Develop effective relationships with key internal stakeholders, ensuring the supply chain risk is handled, efficient support is provided, and value is driven with the appropriate challenge.
Understand the partners' objectives and the way Global Business Services could support them in the Tactical Procurement space
We have the following requirements:
Bachelors' degree or equivalent experience is required
Proficiency in English
Extensive professional experience with 8-10 years in tactical sourcing and procurement
Shipping/marine industry buying/sourcing procurement track record
4+ years team leadership and people management experience
Experience in leading a team of buyers in a dynamic, constantly evolving environment
Flexibility to work shift hours to cover various global time zones (11am - 8pm)
Proficient in English and able to communicate effectively; verbally, in writing and in presentation
Strong influencing and negotiation skills, as well as confirmed leadership behaviours
Ability to build and maintain effective working relationships across a global matrix organisations
Grade HResponsible for coordinating the activities of a team accountable for developing and implementing sourcing strategies, plans and executing bidding events, negotiating purchase contracts and supporting stakeholders in the ongoing management of suppliers, in order to deliver against sourcing and contracting project milestones and relevant PSCM targets.