BP

Featured Employer
Toledo, Ohio, United States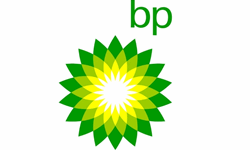 Company: BP
Skills: Chemist
Experience: 5 + Years
Education: PhD/Doctorate
Location: Toledo, Ohio, United States
---
The Chemist role provides technical support to the Laboratory at the BP Toledo Refinery. Additionally, providing data modeling, Raman analysis, analytical testing, supporting the Safety and QA Lab Programs, assisting Lab Management with implementation of advanced technology, and mentoring. This job description is intended to provide an overview of the position and does not include all the tasks that might be required to provide support for job requirements.
Key Accountabilities
Perform Raman model analysis for finished and component gasoline streams
Perform data analysis for High Temperature SimDist and DHA analysis.
Responsible for health, safety and environmental performance and awareness in lab to achieve the goals of no accidents, no harm to people and no harm to the environment.
Ensure that test methods used are technically founded by using established test methods, which include ASTM or similar industry accepted organizations.
Assists Lab Management Staff on implementation of advance technology and other activities.
Write/maintain analytical test methods for samples.
Support Lab Technicians on technical issues as needed.
Develop, Write, and Update analytical test methods according to business needs.
Perform sample analyses as directed by lab management.
Investigate Data Quality Issues.
Installs, Validates, and Commissions analytical instrumentation.
Maintain and Repairs the analytical instrumentation.
Monitor/perform required instruments calibrations for ensuring accuracy of the data produced for the instruments.
Monitor the Quality Control Elements of the designated area(s) to ensure high quality data.
Support LIMS system upgrades.
Maintain/support LIMS
Create/modify/maintain LIMS/PI interface.
Maintain value added applications, such as Refinery off-spec notification program and custom applications.
Responsible for adherence to and improvement of established quality processes.
Support operating unit performance tests to improve operations
Participate as a trainer to lab personnel
Support the Toledo Refinery ISO 14001 certification which includes completing test method audits and quality action notifications.
Coordinate the communication for off-specification products and refinery intermediate streams.
Cross-train and maintain expertise appropriate to support broader chemist group and to backfill for other positions.
Essential experience and required skills
Minimum 5 years' experience in Laboratory, preferably in a refinery or like industry setting.
Ability for developing and executing lab instrumentation projects. This includes the installation, validation, troubleshooting, operation, training, modeling, analysis, etc.
Maintain awareness of new technology developments and best practices
Analyzing problems and troubleshooting; systematically determine the root cause(s) of problems through questioning and inspecting, and then identify the best course of action to take
Preferred experience and skills:
Experience with BAYTEK LIMS and Raman analysis/modeling
Create/execute SQL scripts for data extraction and reporting
Ability to perform equipment calibrations and performance monitoring checks to ensure accurate results
Excel VBA programming experience preferred
Education
Required: BS in Chemistry or Science-Related Degree with Chemistry emphasis
Preferred: MS or PhD in Chemistry with emphasis in Raman Technology and Modeling
If you are selected for a position in the United States, your employment will be contingent upon submission to and successful completion of a post-offer/pre-placement drug test(and alcohol screening/medical examination if required by the role) as well as pre-placement verification of the information and qualifications provided during the selection process. The drug screen requires a hair test for which BP must be able to obtain a sufficient hair sample for analysis (~4 cm/1 ½" scalp, or > 2 cm/¾" body - arms & armpits/legs/chest)
As part of our dedication to the diversity of our workforce, BP is committed to Equal Employment Opportunity. Applicants will receive consideration for employment without regard for race, color, gender, religion, national origin, disability, veteran status, military status, age, marital status, sexual orientation, gender identity, genetic information or any other protected group status. We are also committed to providing reasonable accommodations for qualified individuals with disabilities and disabled veterans in our job application procedures. If you need assistance or an accommodation due to a disability, you may contact us or have one of your representatives contact us at
BPUSApplicationAssis@bp.com
; or by telephone at 281.366.1999.
Read the
Equal Employment Opportunity is the Law poster
and the
poster supplement
- for more information about Equal Employment Opportunities. (
Spanish version
)
BP is an equal employment opportunity and affirmative action employer. View our
policy statement