BP

Featured Employer
London, England, United Kingdom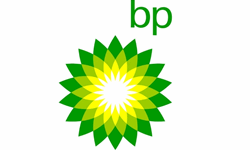 ---
bp has set out a new strategy that will shift the company from being an international oil company focused on producing resources to an integrated energy company focused on delivering solutions to customers.

At the heart of our strategy is low carbon electricity and energy, building scale in renewables and bioenergy, seeking early positions in hydrogen and CCUS, and building out a customer gas portfolio to complement these low carbon energies.

As the Renewables Technical Due Diligence Advisor in Gas & Low Carbon Energy (G&LCE) you will play a pivotal role in reshaping bp's business. You will be at the heart of bp's strategy implementation, driving growth through delivering new low carbon investments.

You will be responsible for leading technical due diligence on renewable projects and businesses, providing insightful analysis to inform investment decisions. You will be involved in a diverse range of projects and will be a key member of deal teams, working in close collaboration with broader bp commercial and technical teams.

Accountabilities:
Lead technical due diligence on renewable projects and businesses, managing consultants and coordinating with broader bp teams
Work closely with deal teams to assess project feasibility and risk, define assumptions and sensitivities, identify sources of value and support on internal governance processes
Provide technical insight and expertise to inform bp's strategy in renewables, collaborating with other business segments
Monitor technology trends in renewables and stay abreast of latest developments in the sector
Essential Criteria:
Previous experience in due diligence or technical evaluation in the renewables sector
Excellent understanding of the project development process and the impact of technical issues on a project's commercial and financial profile
Project management experience and ability to work as part of an integrated, interdisciplinary team in a fast-paced environment
Education:
Work experience in a technical consultancy, energy company, renewables developer or investor
Degree in an engineering or technical discipline
A graduate degree or equivalent would be advantageous.

Responsible for providing highly advanced technical expertise to deliver technical and/or commercial support services, ensuring the effective and strategic application of high-end technical skills and capabilities to key business priorities, contributing to strategic development and building BP's industry leadership position, serving as a liaison with the wider BP Group and maintaining an understanding of emerging technology requirements to drive continuous improvement.