Bureau Veritas

Featured Employer
Buffalo, New York, United States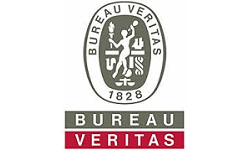 Company: Bureau Veritas
Skills: Customer Service
Education: High School/Secondary
Employment Type: Full Time Salaried Employee
Location: Buffalo, New York, United States
---
A WORLD LEADER IN TESTING, INSPECTION & CERTIFICATION SERVICES

Bureau Veritas offers dynamic, exciting employment opportunities with an attractive salary/benefit package and an opportunity to play a vital role with a global organization. If you would enjoy working in a dynamic environment and are looking for an opportunity to become part of a stellar team of professionals, we invite you to apply online today.

Bureau Veritas is an Equal Opportunity Employer, and as such we recruit, hire, train, and promote persons in all job classifications without regard to race, color, religion, sex, national origin, disability, age, marital status, citizen status, sexual orientation, genetics, status as a protected veteran, or any other non-job-related characteristics.

This position is responsible to ensure equal opportunity in employment in that all persons are treated equally and on the basis of merit, in decisions regarding selection, placement, promotions, training, work assignments, transfers and other personnel actions.

Position Summary

Develop and maintain productive client relationships on behalf of the business ensuring total client satisfaction for all aspects of assigned customer service.

Dedicated advocate to client, acting as their guide in every interaction with the business.

Meeting client and vendor submission requirements, quality assurance needs, and submission processing from the sample process through test report development and distribution.

Problem resolution for any client issues with the aim of ensuring complete client satisfaction, improving client relations, ensuring venture outreach to secure business and generate repeat sales.

Objective

Provide proactive customer service and expertise to clients and internal operations by identifying and resolving submission issues, along with providing timely and accurate information to both internal and external clients that meet or exceed their expectations. Serve as direct link between clients and the lab, technical and business development/service delivery staff by providing them with submission, and pricing information that is accurate, prompt and delivered in a professional manner.

Major Roles & Responsibilities

Client Service
Develop and maintain productive client relationships through professional service and effective communication to BVCPS clients.
Support Back Office with administrative assistance by identifying and resolving submission issues, ensuring Test Request Form data is entered into systems accurately and providing program training and feedback where needed.
Running reports utilizing BV systems for data mining, previous submission analysis, Monthly Client submissions, program summaries, etc.
Process paperwork for all facets of submissions; including, but not limited to: revisions and invoice credits, quotations, sample returns, revised Test Request Forms, Test Sample Receipts, updated submission packets and labels.
Interact with Operations' Managers and Supervisors on a daily basis. Organize on-going discussions to develop process for adherence to standards and quality in accordance with internal Bureau Veritas requirements.
Ensure day-to-day client requests, submissions, problems, issues and complaints are handled efficiently and professionally.
Ensure accurate and complete delivery of services within defined turnaround times, including sample process questions and follow up.
Interact with technical staff to provide submission information to our clients.
Present results to clients verbally as necessary (pass results only)
Ensure communication with client is documented and provided to process sample submissions through lab.
Monitor on hold / and active CS follow up (ACSF) submissions and ensure that they are followed up on a timely manner.
Communicate with internal and Back Office staff on administrative changes to client requirements (i.e. manuals, PAID, general procedures, etc.)
Communicate significant client issues that do not meet expectations to Operations, Business Development/Service Delivery team for engagement. Make educated decisions on resolution based on this engagement.
Communicates directly with labs, technical staff, business development/service delivery staff, and collections staff relating to follow-up on client requests. Takes needed steps to address and resolve disputes for the client.
Support service delivery/business development and local operations by building rapport with clients through participation in client meetings, site/lab tours, and prepare customer presentations

Work with service delivery/business development and Buffalo Operations to ensure customer visit expectations are met.
Identify and communicate any risk or opportunities based on review of the health of the client.
Analyze data comparisons to standardize and improve the efficiency and effectiveness of client programs with continual improvement.
Utilize knowledge of client non-technical program requirements to benchmark programs against other clients.
Work with the department Supervisor/ Manager regarding departmental systems, processes and recommendations for improvements.
Adhere to the requirements of the BVCPS Quality System and assist with the implementation and maintenance of the department quality system.
Monitor and analyze client performance including, but not limited to TET, TAT and Hold/ACSF status and highlight areas for improvement to increase efficiency and effectiveness.
Lead client outreach initiatives to further develop client relationships and recommendations for continuous service improvement
Other duties as assigned by Supervisor/Manager.

Quality Assurance
Ensure all work is done according to standards, errors are addressed through formal Corrective Action Requests, and all policies and procedures are adhered to as outlined in the "Consumer Products Division Quality Manual."
Support quality and audit initiatives as directed and scheduled by CPS Division Quality, ensuring compliance to ISO 17025 Laboratory Accreditation as well as ISO 9001:2000 Quality System
Implement quality revisions and systems and procedures as agreed to with CPS Quality
Monitor test reports on a continual basis, ensuring accuracy, completeness, and compliance to Client Program specifications
Other duties as assigned by Supervisor/Manager

If you are an individual with a disability and you would like us to assist you with searching the Careers Page site for employment opportunities and/or assistance with completing your profile and application, please contact us at 1-888-357-7020 or email us with your request toUSinfor@us.bureauveritas.com We are happy to assist you and encourage you to consider Bureau Veritas for your next great career opportunity!

If you would like additional information regarding Bureau Veritas' federal obligations in regards to equal employment opportunity, please click the link below:

http://www1.eeoc.gov/employers/upload/eeoc_self_print_poster.pdf
Created in 1828, Bureau Veritas is a global leader in Testing, Inspection and Certification (TIC), delivering high quality services to help clients meet the growing challenges of quality, safety, environmental protection and social responsibility.

As a trusted partner, Bureau Veritas offers innovative solutions that go beyond simple compliance with regulations and standards, reducing risk, improving performance and promoting sustainable development.

Bureau Veritas core values include integrity and ethics, impartial counsel and validation, customer focus and safety at work.

Bureau Veritas is recognized and accredited by major national and international organizations.