BP

Featured Employer
Shanghai, China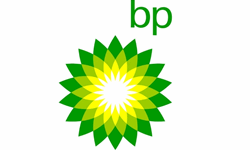 ---
Strategy: Deliver ideas for innovative products and technologies, in line with global strategy and future trends and opportunities. Develop strategic technical relationships with OEMs, Key Additive Suppliers, Industrial Associations and Universities to enable access to novel, leading edge additive technologies and processes. Build knowledge concerning applications / processes and their influences on chemistries within Industrial, Energy and Marine Ancillaries products including competitors' products used in similar environments
Planning: Project manage global innovation programs with regular stakeholder reviews and updates and ensure deliveries on time, on budget. Provide support for longer term research programs
Implementation: Responsible for the execution, documentation and reporting of development projects. Support customers and the departments Sales, Marketing, Procurement and regional technology teams with expert knowledge. Work in scientific expert committees. Check patent specifications in area of expertise and advise on experimental design and other techniques. Support knowledge management within the group
Monitoring: Provide good quality documentation of results and share with the greater Technology Community. Monitor project progress against proposed plans and milestones including budget and external spend. Adhere to Hyiene Safety Security Environment and Quality standards
Organisation: Responsible for the representation of projects outside of own department, e.g. Sales, Marketing, Procurement and Product Cost Competitiveness. Guidance of Development Technologists and Technicians. Support, coach and mentor members of the team to improve their overall capability and performance

Essential Education:

• Degree or higher in Chemistry, Engineering, or other relevant subject.

Essential Experience:

• 10+ years' relevant experience in the Grease Industry.

• Significant experience in Industrial Grease development; in depth knowledge how to formulate grease of all thickener types and of all relevant test methods

• In depth understanding of current and future engineering and lubricants trends, including HSSE.

• Ability to work cross-functionally, interact at most senior levels, internally and externally

• Fluent written and spoken EnglishResponsible for supporting research activities through the initiation, planning and delivery of research projects and experimental programmes, using sound technical capabilities to define work plans, develop and validate models, utilize stakeholder feedback and analyse and modify testing activities to support BP group operations and develop new technology options for business renewal.