BP

Featured Employer
Shanghai, China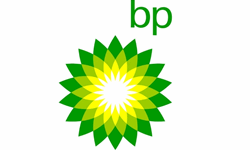 ---
• Lead projects to support resolution of customer issues, deployment and launch of new products, new business opportunities (including technical input to tenders), engaging with cross functional stakeholders. Support resolution of local RM shortages, IMTs and quality incidents.

• Support CLT Technologist tag to understand and advise on technology requirements of CLT and provide technical advocacy.

• Deliver technical support to customers to resolve issues, including laboratory work/analysis, interpretation of analytical data, delivery of reports and routine commenting.

• Provide product and application advice and support with training to technical network/sales technical staff to defend existing business and prospecting new customers.

• Provide input to new product development projects, support and monitor proof of performance/customer approval tests, identify suitable finished goods for purchase.

• Provide leadership on the integrity and management of technical data. Support CLT Technologist tag to ensure that claims are relevant, valid and substantiated for local law and in line with Product Development /Applications, Testing & Claims, and Marketing guidance.

• Support the CLT technologist tag to deliver the technical communications for new product launches using global materials, adapting where necessary or creating materials to meet local customers requirements, ensuring that the technical benefits land in an impactful way in the CLTs/with customers.

• Maintain technical knowledge of products, applications and competitor information as applicable to responsibilities.

Essential Education:
• Degree or equivalent in Chemistry, Engineering or related technical discipline.

Essentail Experience:
• Good project management experience
• Demonstrated fundamental skills in problem analysis, experiment design, data processing and reporting.
• Proven broad experience of technical development and technology deployment especially the capabilities of developing an idea to a solution.
• Broad knowledge of lubricant science and technology with deep insight to the application scenarios.
• Wide connections with industrial partners including companies, institutes and researchers.
• Demonstrated strong interpersonal and communication skills and experience of working across teams.
• Strong capabilities of international and interculture communication in written and oral practices.Responsible for providing product deployment and support activities, using basic technical capabilities to manage delivery of new and differentiated technology to market via new product launches, providing quality assurance and delivering best-in-class technical support/advice to functions and customers in support of delivering the technology agenda for the business/function.