BP

Featured Employer
Kuala Lumpur, Federal Territory of Kuala Lumpur, Malaysia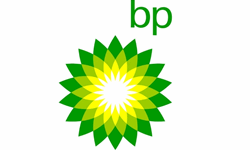 ---
Sourcing Manager will managed all activities as follows, but not limited to:-
Drive integration and alignment across all parts of the business.
To drive value delivery through effective and efficient category, sourcing and contracting activities, using the provisions of CMcp within boundaries of relevant laws and regulations, approved budgets and, where applicable, JV partner and NOC agreements.
Accountable for the delivery of Contracts and Procurement Plan (CPP) with demand data and value opportunities for assigned category/sub-categories.
Planning: Ensure alignment with the vision, objectives, and priorities for GBS and Finance Procurement to support business delivery and is closely aligned with the business planning process.
Category Strategy: Understanding of BP Category Strategy and support the development of sourcing strategy and revise/update Category Strategy
Conduct/support contract negotiations where required.
Comply with all BP's policies and procedures
Tasking
Oversee the execution of sourcing activities in line with Company approved systems (e.g., Ariba), process, policies and regulatory requirements and timely delivery of the activities
To drive strategic relationships with key market players
Role Model and advocate the BP's Code of Conduct and practice ethical business behaviour, using reasonable care to monitor suppliers and contractors working for BP to ensure they work in a manner consistent with the Code.
Accountable for delivery of Touchless PO metrics and automation activities
Accountable to drive operation excellence and deliver AOP
People Management
Manage the development of any staff reporting into this position following BP's talent management processes
Mentor and Coach the wider team
Manage performance issues and development
Ability to communicate effectively through various communication channels.
To drive inclusion and innovation through world class best practices
BP Values and Behaviours
Safety. Demonstrate personal responsibility and well-being to everyone around, follow OMS and contribute to a safe and sustainable work place
Respect. Adhere to the Code of conduct, respect the views and feelings of others and create inclusion in a diverse workplace
Excellence. Learn to apply best practice, act with professionalism, strive for excellence, foster learning, share knowledge and continuously improve
Courage. Always aim to do the right thing and speak out when something is not right, acknowledge and learn from mistakes and accept new ideas as a challenge
One team. Put the team first, value contribution from colleagues, deliver on accountabilities, support and help people develop capabilities
Essential Education
Bachelor Degree in any discipline or related field
Essential experience and job requirements
The ideal candidate has minimum twelve (12) years of practical and application in End to End sourcing and contracting of services and commodities, coupled with a strong commercial acumen and communication (oral and written English language) skills and minimum seven (7) years in people management role.
Proven knowledge and relevant minimum seven (7) experience in Oil and Gas categories such as Production (Drilling, Completion, Intervention); Rig Support Services and Reservoir Development and Technology, Integrity Management, life cycle, engineering services and subsea; Operations (HSSE, MRO, Reliability and Maintenance, Logistics (fuel, inbound logistics, Marine, warehousing & shore base management), Rotating Equipment, .
This role will support various BP businesses with a range of Sourcing, contracting and supplier performance management activities based on Category Management Policy and Processes.
Working within a defined global process framework, this role will contribute to an enhanced Service Delivery Model around how BP managed costs through third-party contract agreements, and ensure maximum value is achieved. This role is expected to deliver value using the provisions of the Category Management Common Process and within boundaries of relevant laws and regulations, approved budgets and, where applicable, JV partner and NOC agreements.
The Sourcing Manager will comply with BP's Code of Conduct, as well as all HSSE requirements, including continual support of HSSE objectives within the business, and taking a professional and disciplined approach to working with suppliers, to ensure transparency, consistency and fairness. Our procurement and supply chain management principles are always applied within that framework and in the context of relevant laws and regulation.