BP

Featured Employer
Bryan, Texas, United States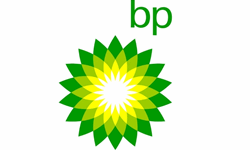 Company: BP
Skills: Environmental Engineer
Experience: 5 + Years
Education: Bachelors/3-5 yr Degree
Location: Bryan, Texas, United States
---
The Cherry Point Refinery is seeking an experienced environmental engineer with expertise in federal and state environmental regulatory requirements. As the Environmental Engineer, you will become a member of the environmental team whose responsibilities include ensuring compliance with applicable air, water, waste disposal, remediation and land use requirements. Your primary activities will be regulatory applicability assessments, capital project planning, permitting, monitoring, record keeping, reporting, auditing, training, and equipment troubleshooting.
Key accountabilities
Interpret and apply complex environmental regulatory requirements to refining operations
Possess extensive practical knowledge of air quality regulations including New Source Performance Standards, Maximum Achievable Control Technology, New Source Review, and Prevention of Significant Deterioration Air Quality Permitting including ambient impact assessment protocol
Work collaboratively as a member of a multi-disciple project team. Must have solid working knowledge and experience with staged gate capital project delivery systems for major capital projects
Facilitate accurate, timely and efficient preparation of compliance reports and plans
Provide cost-effective approaches to complex environmental challenges (new regulatory requirements, added operational flexibility, cost and complexity reductions, etc.) under constrained timelines
Provide technical support, leadership, advice, and/or troubleshooting for regulatory compliance with environmental regulations (air, water, waste, etc.) - both generally in support of the refinery and specific to the programs for which you will serve as Subject Matter Expert (SME)
Maintain a working knowledge of refinery configuration, equipment, process flows, discharge or emission points, associated waste streams, pollution control equipment technology, and emission measurement techniques
Maintain a working knowledge of federal, state, and local agency structure, procedures, and relevant environmental regulations with a deep knowledge of those affecting programs for which you serve as SME
Recommend and lead implementation of actions necessary to achieve continuous improvement in programs which you serve as SME
Maintain engagement with stakeholders with divergent interests through articulate and customer-focused interactions and communications
Complete requisite training and maintain applicable certifications to support Incident Management Team. Share rotating 24-7 on-call responsibilities with 8 other team members
Provide environmental leadership to assigned process unit(s)
Manage contractor support and/or budget for execution of programs for which you serve as SME
Essential Education
Bachelor's degree in an engineering or related technical discipline
Essential experience and job requirements
Minimum of 5 years of experience in a manufacturing/industrial setting
Experience working with outside coalitions and/or regulatory agencies
Strong computer and data management skills with proficiency in the Microsoft Office Suite, PI Process Book and compliance tracking databases
Desirable criteria and qualifications
10 years of experience in a manufacturing/industrial setting
Refining or petrochemical environmental experience
Proficient in practical application of math, chemistry and physics
Experience with process control systems, programmable logic controllers and data acquisition and handling systems preferred
Experience as member of major capital project team with working knowledge and experience with capital project delivery systems
Responsible for coordinating activities of a team to identify and advise on environmental risks, supporting the delivery of regulatory compliance, co-ordinating audits and inspections, and assisting the development of key environmental procedures and programmes.If you are selected for a position in the United States, your employment will be contingent upon submission to and successful completion of a post-offer/pre-placement drug test(and alcohol screening/medical examination if required by the role) as well as pre-placement verification of the information and qualifications provided during the selection process. The drug screen requires a hair test for which BP must be able to obtain a sufficient hair sample for analysis (~4 cm/1 ½" scalp, or > 2 cm/¾" body - arms & armpits/legs/chest)
As part of our dedication to the diversity of our workforce, BP is committed to Equal Employment Opportunity. Applicants will receive consideration for employment without regard for race, color, gender, religion, national origin, disability, veteran status, military status, age, marital status, sexual orientation, gender identity, genetic information or any other protected group status. We are also committed to providing reasonable accommodations for qualified individuals with disabilities and disabled veterans in our job application procedures. If you need assistance or an accommodation due to a disability, you may contact us or have one of your representatives contact us at
BPUSApplicationAssis@bp.com
; or by telephone at 281.366.1999.
Read the
Equal Employment Opportunity is the Law poster
and the
poster supplement
- for more information about Equal Employment Opportunities. (
Spanish version
)
BP is an equal employment opportunity and affirmative action employer. View our
policy statement