BP

Featured Employer
Sunbury-on-Thames, England, United Kingdom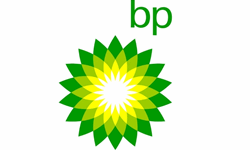 ---
The Production & Subsurface Experimentation laboratory (PSEL) Team is the focal point for research and development and technical service work to maximise hydrocarbon recovery from bp's portfolio whilst supporting the low carbon agenda within the area of production and subsurface. Most of the work relates to the understanding of displacement processes in porous media and chemistry for Upstream Operations (drilling fluids, corrosion, cement issues, etc), with an increasing focus on Carbon Capture Usage and Storage (CCUS). The PSEL team has access to some of the world's most sophisticated core analysis capability, highly advanced digital technologies (including microCT and scanning electron microscopy) for prediction of complex rock properties and a range of advanced instrumentation for chemical and physical analysis.

Accountabilities include:
Preparation and characterising core and test fluids for use in a range of experiments.
Measurement of laboratory data using a range of sophisticated equipment over a range of chemical and physical conditions.
Conducting all laboratory activities in a safe manner and maintaining an orderly operating environment shared with other Laboratory staff.
Contributing to the development & upkeep of written safety procedures and acting as a team champion for a specific safety responsibility.
Recording of laboratory results clearly and the transfer of data to digital formats, including spreadsheets and bespoke technical software.
Presenting of data to peers and project leaders.

About you:

We are looking for a Scientist who is passionate about practical experimental work and conducting experiments to provide data and insights. It is imperative that you have experience and technical capability in physical and chemical experimental science with good comprehension of safety requirements. Collaborating closely with the other teams in Production and Subsurface Science to develop a truly cross-disciplinary approach to solving technical problems. Someone who enjoys solving problems and developing solutions. Able to adopt an agile approach to prescribed common methods and proactive in proposing ideas & solutions for continuous improvement.

You will have a Chemistry degree or similar, ideally a Masters. You must demonstrate a willingness to learn and be motivated towards hands-on laboratory work. Practical industrial laboratory experience including the operation of a wide range of specialised surface chemistry and fluid chemistry apparatus. Experience of routine lab work, adhering to stringent safety standards and technical procedures. An inquisitive scientist with the desire to produce high quality data, and able to respond to priority demands. A collaborative nature and driven towards making things better. Although not essential, it would be beneficial if you have some knowledge of reservoir engineering and the oil & gas industry. Knowledge of COSHH, SCAL/RCAL is also desirable.

So, if you are looking for an exciting and purposeful lab-based challenge and at the same time, want to feel like you are contributing to solving some of the planet's biggest problems, there is no time like now!

Join a team of diverse and forward-thinking scientists who sit firmly at the heart of innovation and technology - advancing bps agenda towards a net zero world.We are delighted to offer this fantastic opportunity for a Scientist, with expertise in production and subsurface science to join our team based at Sunbury. Working with likeminded individuals you will collaborate to ensure safe and effective execution of laboratory tests.