BP

Featured Employer
Reading, England, United Kingdom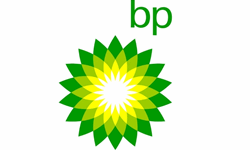 ---
The PSA lab team sits within Advanced Production and Conversion Processes Licensing and Demonstration (APCPLD) which is part of the Applied Sciences (AS) organisation (the home for bp's scientists). The PSA laboratory team primarily supports the Production and Operation (P&O) business focusing on developing the technology needed to improve and decarbonise bp's hydrocarbon production and refining businesses.

The role:

As Associate Scientist, you will focus on R&D, automation, process engineering and analytical chemistry in a bid to develop and apply technology solutions in line with bps new net zero ambitions. Conduct experiments and literature reviews; collaborate across teams to provide data and insights to the business. Follow detailed operational procedures and ultimately produce valuable data for technical input to technology programmes. An advocate for safety, excellence, quality.

Other accountabilities will include:
Delivering safe and reliable operations through commitment to bp's HSSE standards, values, and behaviours and driving continuous improvement.
Planning and preparing laboratory experiments and operations. Using specialised instrumentation, proactively focussing on automation, experimental science, modelling and varied projects to innovate across boundaries.
Supporting digitisation through the application of relevant data processing and visualisation tools, automation, and coding. Sharing ideas and knowledge to support a reimagined bp.
Partnering effectively with other scientists, team leaders, stakeholders, and teams to ensure objectives are successfully delivered and deliver fit-for-purpose technical reports and presentations.
Proactively identify and propose ways to make things better.

About you:

We are looking for someone with a degree in Chemistry, Chemical Engineering, or similar scientific discipline. A technical background in physical / chemical experimental science / chemical engineering and experience of running laboratory equipment in a safety and quality driven environment. Capable of operating independently; inquisitive nature with a diligent work ethic. Motivated to produce high quality data and willing to respond to high priority demands. Passionate about continuous improvement and actively seeks such opportunities; enjoys solving problems. Highly collaborative and capable of effectively integrating with a group of diverse & inclusive scientists.

Join a team of diverse and forward-thinking Scientists who sit firmly at the heart of innovation and technology - advancing bps agenda towards a net zero world.We are delighted to offer this fantastic opportunity to join us as, Associate Scientist - based at bp's state of the art labs in Pangbourne. You will be part of the Production and Subsurface Automation (PSA) Laboratory team - a close-knit group who are focused on problem solving; providing experimental and theoretical approaches to technology solutions through insights and analysis of data; and innovative thinking.