Leap29

Featured Employer
Singapore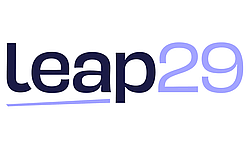 ---
Mechanical Project Engineer - Singapore - Starting Mid March

The Location:Singapore
Duration:3 months contract Initially (target period 7th March 2021 to 7th June 2021) Potential that the Detailed Design/Execution will commence in July 2021 pending full credit approval from management - Execution planned to finish March 2022
Working Week Approx. 45 hours per week Monday to Friday
The offer $6,000 - $7,000 SGD / Month

The Company

A Multinational flavours and fragrance manufacturer

The Responsibilities

• Participate in the Basic Design of the Industrialization projects and coordinate with the Site Engineering team in the completion of this design.
• To follow up with the engineering design firm and serve as a central point of contact between the manufacturer and the engineering design firm
• Responsible for the mechanical (including fire protection system) and process utilities system design
• Covering of process and mechanical for production and utilities systems (including HVAC, Dust and Fume Extraction, Chilled water & Cooling Tower), Compressed Air, Nitrogen, wastewater system, steam generation, Firefighting system etc.
• Assist in the review of Civil, Structural, and architectural design
• Step up quickly into the project to understand the general functioning
• Coordinate with Site Engineering team to review and contribute to the Basic Design and ensure all required documentation in place
• Coordinate with Site Engineering team to arrange and attend contractors/vendors training as part of the design process when needed
• Coordinate with EHS and Site Engineering to follow and close up on Regulatory (e.g. risk assessments, procedures) and Green Mark requirements
• Contributes to team effort by accomplishing related results as needed
• Follow up on manufactures direct purchase items and coordinate with EPCM consultants and Site Engineering on the design

Skill Set and Qualification Criteria

• Degree qualified in a relevant subject i.e., Mechanical Engineering or equivalent
• Minimum of 4 years of experience post qualification
• Preferably experience gained in Speciality Chemicals, F+B, Dairy, Pharma or petrochemicals
• Experience and knowledge of GMP guidelines will be advantageous.
• Right to live and work in Singapore, current EP Holder, PR Holder or Singaporean


To help Leap29 find you that perfect job, we need to store and process your personal information.
That means that your details will be entered into Leap29's database and our consultants may contact you from time to time with relevant job opportunities.
By applying you're confirming you're happy for us to do that!