BP

Featured Employer
Kuala Lumpur, Federal Territory of Kuala Lumpur, Malaysia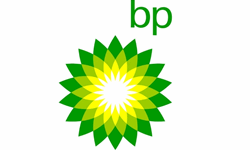 ---
Key accountabilities

Sourcing Manager will managed all activities as follows, but not limited to:-
Deliver value through effective and efficient category, sourcing and contracting activities, using the provisions of CMcp within boundaries of relevant laws and regulations, approved budgets and, where applicable, JV partner and NOC agreements.
Accountable for the delivery of Contracts and Procurement Plan (CPP) with demand data and value opportunities for assigned category/sub-categories.
Ensure team performed relevant due diligence processes and secure required approvals
Planning: Ensure alignment with the vision, objectives, and priorities for GBS and Finance Procurement to support business delivery and is closely aligned with the business planning process.
Category Strategy: Understanding of BP Category Strategy and support the development of sourcing strategy and revise/update Category Strategy
Conduct/support contract negotiations where required.
Ensure team execute post-award contract management and administration.
Accountable for the supplier performance management activities, such as, KPI tracking, PRMs and other activities intended to drive improvement with supplier performance.
Ensure team comply with Local Content obligations and incorporated into the procurement decisions as required.
Accountable for compliance activities including audit resolution as applicable.
Comply with all BP's policies and procedures
Tasking
Oversee the execution of sourcing activities in align with Company approved systems (e.g., Ariba), process, policies and regulatory requirements.
Gather demand for goods and services from Supply & Business Facing team and ensure team delivery timely execution of sourcing activities
Oversee "contract fitness" and health check activities to enable systems application.
Comply with BP's Code of Conduct and practice ethical business behaviour, using reasonable care to monitor suppliers and contractors working for BP to ensure they work in a manner consistent with the Code.
Accountable for delivery of Touchless PO metrics and automation activities
People Management
Manage the development of any staff reporting into this position following BP's talent management processes
Coach and provide guidance and help the wider team
Manage the development of any staff reporting into this position following BP's talent management processes.
Makes decisions affecting both own tasks and those of others. Combines a variety of factors including commercial awareness, risk and financial expertise to make appropriate decisions and derive insights.
Ability to communicate effectively through various communication channels using a range of styles and approaches to gain commitment and support from diverse stakeholders to help achieve business outcomes, create acceptance for decisions, build consensus or resolve conflict. The ability to recognize, anticipate and effectively deal with existing or potential conflicts at an individual, team or strategic level.
Essential experience and job requirements
The ideal candidate has minimum 10 years of practical and application in End to End sourcing and contracting of services and commodities, coupled with a strong commercial acumen and communication (oral and written English language) skills and minimum 5 years in people management role.
Proven knowledge and relevant minimum five (5) experience in Oil and Gas categories such as Production (Drilling, Completion, Intervention); Rig Support Services and Reservoir Development and Technology, Integrity Management, life cycle, engineering services and subsea; Operations ( HSSE, MRO, Reliability and Maintenance, Logistics (fuel, inbound logistics, Marine, warehousing & shore base management), Rotating Equipment, .
Track record of successful Supply Chain delivery in complex, challenging international environments and Joint Ventures
Able to work on UK and US shift is a must
This role will support various BP businesses with a range of Sourcing, contracting and supplier performance management activities based on Category Management Policy and Processes.Working within a defined global process framework, this role will contribute to an enhanced Service Delivery Model around how BP managed costs through third-party contract agreements, and ensure maximum value is achieved. This role is expected to deliver value using the provisions of the Category Management Common Process and within boundaries of relevant laws and regulations, approved budgets and, where applicable, JV partner and NOC agreements.

The Sourcing Manager will comply with BP's Code of Conduct, as well as all HSSE requirements, including continual support of HSSE objectives within the business, and taking a professional and disciplined approach to working with suppliers, to ensure transparency, consistency and fairness. Our procurement and supply chain management principles are always applied within that framework and in the context of relevant laws and regulation.