BP

Featured Employer
In Country, US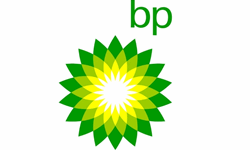 Company: BP
Skills: Purchasing
Experience: 8 + Years
Education: Bachelors/3-5 yr Degree
Location: In Country, US
---
About the Role:
This position will lead the development and execution of the additives strategy for the Americas Industrial market segment. It is responsible for delivering procurement projects to drive competitive advantage for the business through cost savings, maintaining /improving quality and minimizing business risk.
Work with related suppliers, driving performance, continuous improvement, and effective relationships with them as the need arises to secure cost, service, quality, innovation, and other value-added benefits for the business.
Maintain a strong understanding of supply and demand dynamics to effectively manage the spend category. Undertake procurement / sourcing activity in a compliant manner in accordance with corporate policies and processes, defined governance and delegations of authority.
Key Responsibilities:
Contribute to development of additives strategy, plans and priorities
Course correct the category's evolving position based on the risk and opportunity using the procurement chessboard
Subject matter expert for Additives category and maintaining key stakeholder connectivity
Supervise market developments and improvement plans to build more value from supply base interactions
Define and meet performance measures for the category, reflecting business requirements and market opportunities
Track levels of risk and provide management information on risk assessments and feedback to the Global Additives Director via agreed risk reporting mechanism
Lead the full sourcing process to ensure delivery of business plans and category strategies in collaboration with business partners
Generate the supplier portfolio, select suppliers and lead the supplier negotiation. Integrate suppliers through the implementation of new contracts, ensuring efficient change management
Maintain an outward focus on the supply base with pro-active, investigative supply market tracking and receptiveness to innovation and change instigated by suppliers
Ensure full compliance with all category, regulatory and BP corporate social, environmental and financial risk and HSE
Support provision of timely supply market knowledge to the business, relaying current and future impactful events and their potential consequences
Support supplier management, including ongoing contract management and control, review of performance data, and plan and execute supplier relationship management meetings
Work with suppliers on continuous improvement through rigorous cost and value analysis
Function as the escalation point for service and operational issues
Job Requirements:
Bachelor's degree required
8+ years of strong business experiences with at least 4-years of supply chain or procurement experience
Direct raw material category experience with basic technical understanding of lubricants/chemicals is preferred
Knowledge of sourcing models and practices, including experience with supplier performance management and risk management
Experience using advanced sourcing methodologies and tools including e-sourcing
Experience negotiating and dealing with large companies / suppliers and running supplier focused innovation and performance improvement programmes
Understanding of SAP and Procure to Pay systems and processes
The job requires a flexible and creative individual who can empower and manage the stakeholder network to achieve the agreed objectives (without having line control)
Considering Joining bp?
At bp/Castrol, we support our people to learn and grow in a diverse and exciting environment. We believe that our team is strengthened by diversity. bp is committed to encouraging an inclusive environment in which everyone is respected and treated fairly. There are many aspects of our employees' lives that are meaningful, so we offer benefits to enable your work to fit with your life. These benefits can include flexible working options, a generous paid parental leave policy, excellent retirement benefits, and more!
Responsible for providing dedicated procurement, program and stakeholder management support for the hub or at site, based on advanced procurement management knowledge, conducting day-to-day (non-category aligned) procurement execution activities in order to meet the Service Level Agreements and Operational Level Agreements for procurement operations.If you are selected for a position in the United States, your employment will be contingent upon submission to and successful completion of a post-offer/pre-placement drug test(and alcohol screening/medical examination if required by the role) as well as pre-placement verification of the information and qualifications provided during the selection process. The drug screen requires a hair test for which BP must be able to obtain a sufficient hair sample for analysis (~4 cm/1 ?" scalp, or > 2 cm/?" body - arms & armpits/legs/chest)
As part of our dedication to the diversity of our workforce, BP is committed to Equal Employment Opportunity. Applicants will receive consideration for employment without regard for race, color, gender, religion, national origin, disability, veteran status, military status, age, marital status, sexual orientation, gender identity, genetic information or any other protected group status. We are also committed to providing reasonable accommodations for qualified individuals with disabilities and disabled veterans in our job application procedures. If you need assistance or an accommodation due to a disability, you may contact us or have one of your representatives contact us at
BPUSApplicationAssis@bp.com
; or by telephone at 281.366.1999.
Read the
Equal Employment Opportunity is the Law poster
and the
poster supplement
- for more information about Equal Employment Opportunities. (
Spanish version
)
BP is an equal employment opportunity and affirmative action employer. View our
policy statement