BP

Featured Employer
Kuala Lumpur, Federal Territory of Kuala Lumpur, Malaysia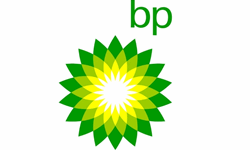 ---
Discover how our diverse, talented people are leading the way in making energy cleaner and better - and how you can play your part in our world-class team.Join our team and advance your career as a/an Sourcing Manager - Hardware & Software
If you join our team, you may have the following
responsibilities
:
Value focused operations management
Ensuring that all activities are compliant with the GBS's Health and Safety (HSSE) requirements, incl. a strong HSSE focus in any purchasing activity
Driving and maximising value for BP across the spend categories and activities managed
Ongoing tracking and reporting of value delivery (eg. savings)
Prepare new strategy to support the team for value delivery creation (eg. Savings)
Operational Excellence by ensuring stable, effective and customer-focused service delivery
Effective management of the activity triage & workflow with the Business Partners, resource allocation and ensuring adequate holiday, training & sickness cover
Constantly achieving and delivering against the agreed Performance objectives incl. the respective Key Performance Indicators
Ensuring effective escalation management in line with the agreed operating model
Ensuring all processes are compliant with relevant ISO accreditation & assisting to the preparation for future accreditation
Ensuring processes are embedded & adhered to consistently in the team
Ensuring team process and procedure documentations are maintained and fit for purpose
Driving the evolution of the processes managed and foster the continuous improvement mind-set and culture
Ensuring adequate Business Continuity Plans are in place
Working closely with other leaders and teams in the GBS Procurement organisation to ensure that overall operational objectives are met, ideas shared and lessons learnt
Developing and maintaining effective working relationships with key stakeholders at all levels within the organisation, customers and external service providers
Team leadership and development
Adhering to BP's Leadership expectations
Conducting performance appraisals with direct reports in accordance with the annual performance management cycle
Ensuring that regular 1to1 conversations are scheduled and happen in the Team at all levels
Proactively developing GBS capability: the skills, competencies and knowledge of the team members, to ensure that members achieve their full potential and are enabled to support the short-long term GBS strategy and growth agenda
Providing coaching for the team leaders and team members to unlock their potential and support their development
Professional leadership
As the professional leader of the team, role model effective sourcing execution via being involved and managing complex sourcing projects incl. supplier negotiations
Represent the Team and the wider GBS Procurement organisation in category meetings with Business Partners and Suppliers as relevant
Ensure the Team is part of the wider information flow and cascade necessary information
In this role, we have the following
requirements
:
Bachelors' degree or equivalent experience is required (preferably in business studies)
Minimum 12 years of relevant work experience in a service delivery environment in Procurement
Minimum 8 years of experience in sourcing IT services on software/application development & application maintenance category.
Strong knowledge on Software Development Life Cycle (SDLC), Waterfall, Agile & DevOps approach and how it works in the SDLC phase.
Minimum 5 years people/team leadership experience in a multinational/global environment
Require strong & proven skills in development of the sourcing strategy and the approach to market based on predefined category strategies, source selection, contract negotiation, commercial negotiation.
Experience with e-procurement and ERP systems, e.g. Ariba is an advantage
Grade GResponsible for managing a team to deliver the approach and execution plan for strategic sourcing and supplier relationship management for the relevant category, including participation in the supplier management process from initial selection to effective integration, and coordination with the relevant areas on their sourcing requirements and expectations.