BP

Featured Employer
Reading, England, United Kingdom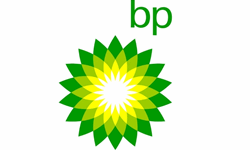 ---
Where does this role sit?
The Expert will be an integral member of the Advanced Mobility & Industrial Products (AM&IP) group. This team supports a significant portion of the Castrol business which has an RCOP ~ $1bn. It undertakes scientific research and delivers technology innovation to provide driveline, electric vehicle (EV) and Industrial (grease, metalworking fluids, robotics/wind gear oils etc.) product technology to Castrol and its customers. Providing technology leadership and execution in these product areas to deliver Castrol's product simplification and cost competitiveness agenda.
AM&IP also provides research insights into future product needs and solutions for sustainable mobility and manufacturing to inform future product design and business opportunities. Providing access to battery and electric vehicle testing capability and is developing increased capability in electrical charging and electric vehicle systems and modelling. Additionally, the Expert will support to the Future Mobility & Solutions (FM&S) electric and autonomous vehicle space.
The Role:
Accountable for the technical direction and expertise across vehicle electrification and autonomy, the Expert will act as technical lead for delivery of broader understanding and development of technical expertise in electrical system architectures for electrified light and heavy-duty plug-in vehicles (including fuel celled vehicles). Establishing close and collaborative partnerships with FM&S and bp Chargemaster to provide the technical insights and expertise to allow identification of innovative business opportunities within Electrification and Mobility.
This role complements others in our team such as: Expert Electrical Charging and Energy Infrastructure, Expert Electronics & Software and the Expert Vehicle Thermal Management.
Other important dimensions include:
Initiating and supporting pilot projects to assess new product propositions and alternative business models based around electrified vehicles.
Development and delivery of bp's vehicle technology and research workstreams in support of the bp ultra-fast charging strategy and therefore, the Technical lead for vehicle-related fast charging projects with automotive OEM partners.
Build and maintain strategic partnerships with external partners & OEM's relevant to vehicle mobility/electrification.
Working with the team to develop vehicle systems simulation models including vehicle charging and use.
About you:
You will be degree qualified (or similar) in Electrical, Mechanical or Automotive Engineering and possess a depth of relevant experience gained from working on electrified vehicle technologies.
Experienced in the development of electrified vehicle technologies, likely gained in a vehicle OEM, Tier 1 or start-up. Proven to be highly effective when interacting with customers and when leading projects with 3rd parties.
Demonstrate that you have successfully established technology strategies and that you collaborate closely with marketing teams to develop new business entries and offers.
Due to the technical nature of the role, you must demonstrate a high level of competence for analysis and interpreting results, combined with the application of modelling and simulation techniques. Being able to communicate well and articulate the data and technical messages for broader audiences is also important. Finally, if you have some knowledge of electrical propulsion systems, it would be beneficial.
So, if you are looking for an exciting and purposeful challenge for contributing to bps electrification strategies, there is no time like now!
Join a team of diverse and forward-thinking engineers who sit firmly at the heart of innovation and technology - advancing bps agenda towards a net zero world.
We are delighted to offer this newly created opportunity for an
Expert Technologist -
Electric Vehicle Systems & Simulation to join bp to provide the technical expertise to support bp's electrification strategy. The Expert Technologist will act as the subject matter expert and lead in the technology, electric vehicles, hardware and software of connected vehicles and autonomous mobility.