BP

Featured Employer
Pune, Maharashtra, India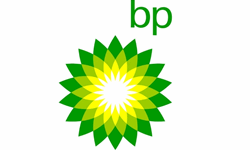 ---
bp is transforming and at our Digital Hub in Pune we are growing the digital expertise and solutions needed to advance the global energy transition.
This is Individual Contributor role.
Role Synopsis:
The Digital Connectivity Enablement team is an essential part of the Digital Connectivity portfolio of services, providing insight into the performance, availability, and quality of the network platforms. This is done through automation and orchestration and requires a combination of strong platform engineering capability, together with a detailed understanding
and experience of networks incl. routing protocols, firewalls and security, VPN tunnels, and insight software e.g. VIAIVI.
Primary activities will be leading the development, customization, testing and support of IT applications and platforms, as well as owning technical designs. Lead the development and testing software with a focus on software defined infrastructure, creating automated processes for the software manufacturing lifecycle which may be full CI/CD pipelines or sub-components for build and deployment.
Key Accountabilities:
Work in teams of Software Engineers and Business Analysts to translate relevant business requirements into designs for technical platforms. Design, test and operate custom built or customized IT platforms to improve business delivery processes
Work with the team to create a clear vision and maximize value from current applications and emerging technologies, demonstrating thought leadership
Contribute to the continuous improvement of wider team by supporting and coaching
Platform Engineers and improving quality standards and efficiency
Build awareness of internal and external technology developments, manage delivery of system improvements, identifying and implementing continuous improvement plans
Lead and promote a culture of security and compliance
Desirable Education and Experience:
Preferably a Bachelors (or higher) degree in Computer Science, MIS/IT, Mathematics or a
hard science.
Years of experience: 10 yrs, with a minimum of 6 yrs of relevant experience.
Required Criteria
Contributes to the availability management process, its operation and performs defined tasks. Analyses service and component availability, reliability, maintainability and serviceability
Monitors service component capacity, initiates actions to resolve any shortfalls according to agreed procedures, applies techniques to control the demand.
Aware of opportunities provided by emerging technology to address challenges or enable new ways of working
Provides expertise and support on use of methods and tools
Designs, codes, tests, corrects and documents complex programs and scripts
Release and deployment: Assesses and analyses release components. Builds and tests in coordination with testers and component specialists
Requirements definition and management: Facilitates scoping and business priority setting for change initiatives of medium size and complexity
Specifies user/system interfaces, and translates logical designs into physical designs
Installs or decommissions hardware and/or software
Knowledge of technical specialisms, provides detailed advice on their application, executes specialised task
Preferred Criteria
Engineering certifications on Platform technologies (AWS, Azure, Saleforce,ServiceNow)
Confident working with network equipment in an enterprise environment (Cisco,
Juniper, HPE/Aruba)
Exposure to adjacent domains such as platforms, storage, databases
Knowledge and experience in:
• Networking Insight software e.g. VIAIVI
• Aruba, Juniper, Riverbed, Cisco, ZScalar, Versa, LTE, Wireless
• Agile using Scrum and/or Kanban
• DevOps practices and techniques (Value Stream Mapping, Lean, flow, eliminating
waste)
• Modern approaches to source-code management and control through tools (TFS and
Git/GitHub)