BP

Featured Employer
Pune, Maharashtra, India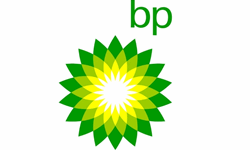 ---
Role Synopsis:
A Discipline of technology service experts providing core engineering capabilities in service development, maintenance, testing, operations and ongoing improvement. Primary activities will focus around delivery leading the development, testing, operations and ongoing improvements to digital products. Activities will also focus on operational integrity, assuring operational compliance with architectural and security standards, as well as compliance and policy controls refined by Strategy, Digital Security or other relevant Regulatory, Legal and Compliance functions.
Service Engineers will collaborate extensively with technology teams to resolve complex incidents, requests and problems, and will act as technical advisors on major digital projects. Service Engineers will also assure the safe application and adoption of new and changed technology into the environment, working with customers to ensure requirements are met and respond to escalation where needed.
Key Accountabilities:
Lead a team of service engineers in ensuring crisis and continuity processes and plans are defined, maintained, tested and communicated
Act as technical advisor in supporting fast and agile product release while maintaining high operational integrity and safeguarding compliances and security standards
Lead crisis responses when the need arises, including formation of the crisis response team, coordination with key stakeholders through the crisis
Work closely with other technology teams in defining and/or updating application disaster recovery plan
Act as the product owner or SME in development of technology solution that support crisis and continuity processes, including understanding stakeholders' feedback, developing and prioritizing new user stories, testing changes and providing training on new product feature releases
Provide support to audit review and remediation activity
Champion the training and communication for crisis and continuity plan
Participate in development of no-code, low-code digital products in the capacity as a citizen developer to drive service automation
Contribute to community knowledge sharing and drive a culture of continuous improvement within your team
Lead the Operational/Engineering governance of architectural, security, regulatory, compliance standards and policies relevant to the Service and the consuming business environment
Build awareness of internal and external technology developments, manage the delivery of process and system improvements, identify and implement continuous improvement plans
Essential Education:
Bachelor's (or higher) degree, ideally in Computer Science, MIS/IT, Mathematics or a hard science.
Key capabilities including mindset/values and behaviours/leadership expectations:Years of experience:
8-12 years, with a minimum of 5-7 years of relevant experience.
Experience operating within a business-critical and regulated environment.
Required Criteria/ Skills:
ITIL Core Process
Specialised in Service Crisis and Continuity
Service Design
Business Risk Management
Business Process Improvement
Requirements Definition & Management
Compliance and regulated environments
Preferred Criteria / Skills:
Agile team (Scrum / Kanban)
Dev ops / site reliability engineering team
Information Security
Application Support
Performance Management
Service Level Management
Operational Support
Customer Service Support
ServiceNow development
Key Behaviours:
Empathetic: Cares about our people, our community and our planet
Curious: Seeks to explore and excel
Creative: Imagines the extraordinary
Inclusive: Brings out the best in each other