BP

Featured Employer
Naperville, Illinois, United States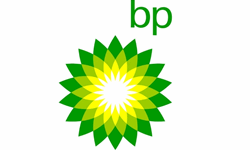 ---
#LI-HC1
Role Synopsis
The Senior Technologist provides technical leadership by conducting and leading special projects autonomously. The projects are initiated, prioritized and contribute to the execution of the innovation pipeline of metalworking fluids in support of Industrial and Energy businesses. Through deep technical understanding and knowledge, the Senior Technologist is able to translate complex technical issues into simple terms and persuasive arguments and applies expertise in one or more areas of GDP6.5 (e.g. IAM or Project Management).The role has accountability for the development and delivery of a pipeline of new product offers and driving consistency of approach, in close cooperation with the Team leaders, while being aware of the latest development in their discipline, including formulations and applications and using this information to maximize the value for bp-Castrol. The role provides competitive advantage to bp-Castrol through the ability to effectively scan the external market, and support the Expert Technologists / Expert Industrial Products and the broader Applied Sciences Advisor and Expert Community to identify future opportunities & threats, and to strategically reframe these to commercial advantage or risk mitigation for the businesses / wider bp-Castrol.
Key AccountabilitiesStrategy:
Deliver ideas for innovative products and technologies, in line with global strategy and future trends and opportunities. Develop strategic technical relationships with OEMs, Key Additive Suppliers, Industrial Associations and Universities to enable access to novel, leading edge additive technologies and processes. Build knowledge concerning applications / processes and their influences on chemistries within Industrial and Energy products including competitors' products used in similar environments
Planning:
Project manage global innovation programs with regular stakeholder reviews and updates and ensure deliveries on time, on budget. Provide support for longer term research programs
Implementation:
Responsible for the execution, documentation and reporting of development projects. Support customers and the departments Sales, Marketing, Procurement and regional technology teams with expert knowledge. Work in scientific expert committees. Check patent specifications in area of expertise and advise on experimental design and other techniques. Support knowledge management within the group
Monitoring:
Provide good quality documentation of results and share with the greater Technology Community. Monitor project progress against proposed plans and milestones including budget and external spend. Adhere to HSSE and Quality standards
Organisation:
Responsible for the representation of projects outside of own department, e.g. Sales, Marketing, Procurement and Product Cost Competitiveness. Guidance of Development Technologists and Technicians. Support, coach and mentor members of the team to improve their overall capability and performance
Experience and Job Requirements:
Bachelors degree is required; preferably in a technical related field such as chemistry, engineering, etc.
Relevant experience in the Additive, Lubricant or Related Industry
Significant experience in Metal Working Fluids formulations and applications
In depth understanding of current and future engineering and lubricants trends, including HSSE
Ability to work cross-functionally, interact at most senior levels, internally and externally
Significant experience in industrial Oil and/or Grease , Energy Subsea Fluids, Marine Ancillaries formulations and applications is desired
If you are selected for a position in the United States, your employment will be contingent upon submission to and successful completion of a post-offer/pre-placement drug test(and alcohol screening/medical examination if required by the role) as well as pre-placement verification of the information and qualifications provided during the selection process. The drug screen requires a hair test for which BP must be able to obtain a sufficient hair sample for analysis (~4 cm/1 ½" scalp, or > 2 cm/¾" body - arms & armpits/legs/chest)
As part of our dedication to the diversity of our workforce, BP is committed to Equal Employment Opportunity. Applicants will receive consideration for employment without regard for race, color, gender, religion, national origin, disability, veteran status, military status, age, marital status, sexual orientation, gender identity, genetic information or any other protected group status. We are also committed to providing reasonable accommodations for qualified individuals with disabilities and disabled veterans in our job application procedures. If you need assistance or an accommodation due to a disability, you may contact us or have one of your representatives contact us at
BPUSApplicationAssis@bp.com
; or by telephone at 281.366.1999.
Read the
Equal Employment Opportunity is the Law poster
and the
poster supplement
- for more information about Equal Employment Opportunities. (
Spanish version
)
BP is an equal employment opportunity and affirmative action employer. View our
policy statement