BP

Featured Employer
Blaine, Washington, United States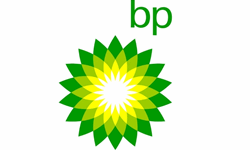 Company: BP
Skills: Process Engineer
Experience: 10 + Years
Education: Bachelors/3-5 yr Degree
Location: Blaine, Washington, United States
---
Key Accountabilities/Routine Operations:
Identify/implement initiatives to continuously reduce safety / reliability risk and improve business performance, focused on issues that span multiple units or require external technical resources.
Lead cross functional teams to troubleshoot process plant reliability / performance issues capturing improvement opportunities.
Provide clear guidance and recommendations, balancing technical and commercial risks, to support effective decision making.
As assigned, represent Process Engineering in Operating Area Asset Teams, provide focus and challenge to identify and address unit performance and reliability issues.
As requested, lead Root Cause Investigations for Process Safety, Availability, Quality and other incidents.
Develop, maintain and improve feedstock evaluation and import QA processes.
Support abnormal plant operations, start-up and shutdown.
Leadership, Engineer Development & Knowledge Transfer:
Aid the PPS Superintendents in identifying Unit Process Engineer developmental needs.
Coach, mentor and train Unit Process Engineers.
Network with BP Central Technical teams, other BP refinery and manufacturing sites and industry groups/networks to capture best practices.
As needed, Lead/participate in BP CoP (cross site process technology forums) activities and industry technology forums.
Provide Process Engineering input to ETP/STP (BP technical practice) development, interpretation, compliance and gap assessments.
Input to Technical department priorities, objectives and strategic direction.
Turnarounds:
Support unit turnarounds. Be present in the field, providing technical input and oversight to support Unit Process Engineers
Participate in turnaround scope development.
Support Unit Process Engineers with equipment assessment, identification of mechanical and process integrity issues.
Incorporate learning into operating envelope updates, procedures, monitoring programs, and future improvement projects / asset strategies.
Business Development & Projects:
Support development and refresh of assigned area Asset business strategies.
Support project design basis development, option selection, detailed engineering, construction and commissioning as requested in area of expertise.
Ensure new technology options and industry developments are considered as part of strategy and project development.
Essential Education:
A minimum of a Bachelor's Degree in Chemical Engineering or Related Degree
Essential Experience & Job Requirements:
A minimum of 10 years refining experience required.
Desirable Criteria & Qualifications:
Understanding of BP business & technical strategies and how these strategies compare to those of industry peers.
Strong working knowledge of refinery unit operations. Experience in multiple process units and a broad working knowledge of refinery unit operations. Breadth of experience including some commercial, project, turnaround or similar non-tech experience.
Some knowledge of upstream operations/processes/chemicals and their impact on refinery operation preferred. Working capability with refinery LP or planning tools.
Experience with Reforming, Hydrotreating, Hydrocracking and Hydrogen Plant process design, unit optimization and unit operation. Catalyst systems and catalyst selection.
Other Requirements (eg Travel, Location):
This BP location requires access to secure areas regulated by the Maritime Transportation Security Act. All BP employees must have a valid TWIC card (Transportation Workers Identification Credential) on the FIRST DAY of employment. Information can be found at
https://twicprogram.tsa.dhs.gov/TWICWebApp/
The Senior Process Engineer (SPE) is the site subject matter expert for Process Engineering related aspects of their assigned area of accountability. The SPE works alongside the Process and Process Safety Engineering (PPS) team, Asset Teams, Optimization, Projects, Turnaround and other refinery departments.
If you are selected for a position in the United States, your employment will be contingent upon submission to and successful completion of a post-offer/pre-placement drug test(and alcohol screening/medical examination if required by the role) as well as pre-placement verification of the information and qualifications provided during the selection process. The drug screen requires a hair test for which BP must be able to obtain a sufficient hair sample for analysis (~4 cm/1 ½" scalp, or > 2 cm/¾" body - arms & armpits/legs/chest)
As part of our dedication to the diversity of our workforce, BP is committed to Equal Employment Opportunity. Applicants will receive consideration for employment without regard for race, color, gender, religion, national origin, disability, veteran status, military status, age, marital status, sexual orientation, gender identity, genetic information or any other protected group status. We are also committed to providing reasonable accommodations for qualified individuals with disabilities and disabled veterans in our job application procedures. If you need assistance or an accommodation due to a disability, you may contact us or have one of your representatives contact us at
BPUSApplicationAssis@bp.com
; or by telephone at 281.366.1999.
Read the
Equal Employment Opportunity is the Law poster
and the
poster supplement
- for more information about Equal Employment Opportunities. (
Spanish version
)
BP is an equal employment opportunity and affirmative action employer. View our
policy statement