BP

Featured Employer
Toledo, Ohio, United States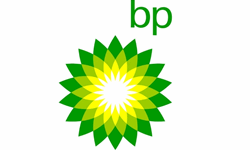 ---
The Commercial Optimization Engineer (COE) is responsible for ensuring the refinery is optimized inside of all constraints, on a system level. The COE uses process engineering, process modelling and commercial acumen to develop and help execute optimization strategies. They are responsible for maintaining the accuracy of the LP model for their area, as well as understanding relevant economic constraints. A COE should use interactions and relationships with other groups (Operations, Technical, Supply, etc) to continue to build the Toledo Refinery's ability to return value in all economic environments.
Key Accountabilities:
Develop unit targets to drive refinery optimization for campaign plans, 0-3 month production plans, and the CBM/Annual Plan processes for specified refinery systems.
Support the execution of the plan through the development of tools and guidance documentation for Operations personnel.
Set targets, measure and assure accuracy of LP sub-models.
Review and challenge commercial plan to ensure that the refinery is planned to its fullest capability.
Monitor, interpret, and report optimization performance versus plan via a Plan vs Actual process.
Validate and document commercial constraints in a systematic database.
Provide support to the Technical Group to design and execute plant tests to test or move constraints.
Develop a catalyst strategy and complementary feed strategy to maximize value within the constraints of the refinery catalyst change-out plans.
Identify and execute a strategy to maximize the value of tradeoffs within their system of responsibility.
Determine the value of maintenance and TAR scope to maximize system value. Work with Operations, Maintenance and TAR staff to execute the identified scope.
Interpret the refinery LP to drive operations to optimal performance within constraints.
Use and maintain rigorous process models that accurately reflect refinery capability.
Education:
A Bachelor's Degree in Engineering or Technical Discipline
Desirable Criteria:
5+ years experience combined in refinery technical support, process engineering, refinery operations, and/or production planning experience
Familiarity with LP model or scheduling tool preferred; demonstrated commercial acumen
Strong understanding of unit operation and the interaction between units
Be able to identify, document and value true refinery constraints that limit refinery profitability; mentor others in the understanding of process economics
Strong willingness to learn and develop commercial acumen in role, including: ability to read, evaluate, and communicate LP outputs; design and maintain rigorous process models
If you are selected for a position in the United States, your employment will be contingent upon submission to and successful completion of a post-offer/pre-placement drug test(and alcohol screening/medical examination if required by the role) as well as pre-placement verification of the information and qualifications provided during the selection process. The drug screen requires a hair test for which BP must be able to obtain a sufficient hair sample for analysis (~4 cm/1 ½" scalp, or > 2 cm/¾" body - arms & armpits/legs/chest)
As part of our dedication to the diversity of our workforce, BP is committed to Equal Employment Opportunity. Applicants will receive consideration for employment without regard for race, color, gender, religion, national origin, disability, veteran status, military status, age, marital status, sexual orientation, gender identity, genetic information or any other protected group status. We are also committed to providing reasonable accommodations for qualified individuals with disabilities and disabled veterans in our job application procedures. If you need assistance or an accommodation due to a disability, you may contact us or have one of your representatives contact us at
BPUSApplicationAssis@bp.com
; or by telephone at 281.366.1999.
Read the
Equal Employment Opportunity is the Law poster
and the
poster supplement
- for more information about Equal Employment Opportunities. (
Spanish version
)
BP is an equal employment opportunity and affirmative action employer. View our
policy statement