Weatherford

Featured Employer
Stavanger, Rogaland, Norway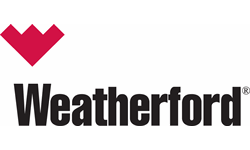 ---
Overview
Weatherford is the leading wellbore and production solutions company. Operating in more than 80 countries, the Company answers the challenges of the energy industry with its global talent network of approximately 20,000 team members and 600 locations, which include service, research and development, training, and manufacturing facilities. Visit weatherford.com for more information or connect on LinkedIn , Facebook , Twitter , Instagram , or YouTube .
We're looking to the future with a clear vision and a strong mission.
Our goal is to address the headwinds facing the industry, revolutionize the oilfield with digital technology, integrated solutions, and world-class talent.
We accept every challenge for the benefit of our Company, our industry, and the world. Our technology leadership delivers solutions that rise to every occasion, supply the best outcomes in each operation, and give power to all customers.
Weatherford offers competitive compensation, a comprehensive benefits program and opportunities for on-going training and career development. VEVRAA Federal Contractor - Priority Referral Requested.
Weatherford is an Equal Opportunity Employer Females/ Minorities/ Veterans/Disabled and gives consideration for employment to qualified applicants without regard to race, color, religion, age, sex, sexual orientation, gender identity, national origin, disability or protected veteran status.
Responsibilities
The MPD Project Manager is responsible for design, planning, application and support of Managed Pressure Drilling. This includes post drilling analysis within complex wells/projects on a country basis. This includes but is not limited to MicrofluxTM Control System (MFC), Underbalanced Drilling (UBD), Air Drilling (AD), Downhole Deployment Valves (DDV) and Rotating Control Devices (RCD). The Project Manager will work closely with the client, rig contractor, other service providers, sales and operations to develop and execute a well program using Managed Pressure Drilling. The Project Manager is client/product focused with direct responsibility in front of client in terms of engineering/operation performance, process optimization, technical support, operational procedures definition, P&ID review and optimization Managed Pressure Drilling programs. Their role is parallel to what a Project Manager has as roles and responsibilities and is considered as the specialist engineer in the group for Managed Pressure Drilling applications. The role will have presence onsite, district bases and offices. They will be responsible to ensure all equipment is in working condition for the operations, verify that spare parts are readily available for the job to be performed, monitor operations, review daily technical documentation, manage the finances of the project and perform any other task included in the project management plan.
Duties & Responsibilities:
Must understand and comply with all Health, Safety, Environment and all other company policies of Weatherford.
At the discretion of product line management (such as the Engineering Manager, Operations Manager, or their designee) will be responsible for working in the shop. This will include but not limited to green tagging, preparing, and/or assisting with shipping equipment to job site.
Includes all of the duties and responsibilities of a Field Engineer IV.
Provide on-site specialized engineering support on Managed Pressure Drilling projects when required.
Provide engineering support to operations from the office and have presence at the rig or client office when required.
Keep track of lessons learned and its applications in following operations.
Managing all aspects of project preparation and proposals for common Managed Pressure Drilling wells.
Coordinate Managed Pressure Drilling projects in the field when required.
Support and/or conduct HAZID/HAZOP, Drill a Well On Paper (DWOP) and well planning meetings.
Manage project schedule and project budget. Define project scope, risk analysis and management of changes. Define critical paths and resources for the project. Establish baselines and generate effective cost and schedule reports.
Prepare operating procedures in accordance to type of operation and optimize P&ID's.
Follow up in real time all regional Managed Pressure Drilling jobs and optimize overall performance.
Keep constant communication with customers, updating them with our results.
Manage single phase and multiphase, steady state and transient, hydraulic simulators.
Have an active role in assisting Sales/Business development group with client meetings and presentations.
Preparation and delivery of technical presentation, engineering studies, end of well reports, etc.
Assume a MPD onsite or a client office role when necessary.
Assume a Field Engineer IV role when requested by management (Regional and/or Global), including but not limited to operating the system.
Mentor junior/intermediate Field engineers within Managed Pressure Drilling.
Optimize the Managed Pressure Drilling process from planning to execution.
Write Real results, technical magazine articles and technical conference abstracts/papers.
Perform Managed Pressure Drilling jobs audit.
Review and approve rig visit (onshore/offshore) reports and related flow process diagram and P&ID.
Keep updated on other Weatherford products or services that could help the operator to optimize their drilling/completion process.
Business focused, creating the culture of real and communication with clients.
Required to complete the competency requirements identified by Global and Regional Management.
At the discretion of management (Regional and/or Global), may be required to complete training required to become Qualified Competency Assessor and perform competency assessments on Managed Pressure Drilling personnel when required.
Perform all duties regarding Managed Pressure Drilling and Weatherford assigned by management or supervisors within the physical demand of the job description.
Qualifications
Bachelor's degree in Petroleum Engineering or relative subject matter.
Experience of working in the North Sea is essential.
Five to 10 years of experience in the oil and gas industry.
Specifically, in Underbalanced / Managed Pressure Drilling operations worldwide with extensive experience of working in the North Sea offshore HP/HT a pre-requirement.
Two to three years of MPD project planning experience essential. Other experience may be considered to compensate for this.
Extensive experience of liaising with the Operating Contractor Company Representatives and the Drilling Contractor to communicate objectives and lead the MPD team for safe and successful operations.
Excellent communication skills are essential and preference would be given to Norwegian speaking candidates.