Qatar Petroleum

Featured Employer
Qatar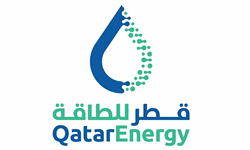 ---
Department
HEALTH, SAFETY & ENVIRONMENT (REFINING)

Title
SAFETY TECHNICIAN (PERMIT)

Primary Purpose of Job
Manage and Control the Refinery Permit to Work procedure (QPR-R-HS-PR001) in Mesaieed Refinery Operations by ensuring & identifying all potential hazards, its control and awareness by inspecting work site prior to commencement/closing of work. Provide logistical and administrative support for the effective implementation of PTW procedure, efficient and consistent means of ensuring all requested work permits activities are coordinated very well with ongoing plant operational activities in a safe & efficient manner.

Education
Completion of Secondary School followed by a further 2 years training to OND standard or equivalent.

Experience & Skills
1) 5 to 7 years experience in hydrocarbon industry including experience in DCS and Supervisory Control and data Acquisition Systems.
2) Understands the Permit to work Procedure (QPR-R-HS-PR001).
3) High level of responsibility for own safety and the safety of work associates ensuring fire and safety procedures are adhered to at all times and that appropriate PPE are worn. Must be aware of all alarm, emergency and evacuation procedures.
4) High level of proficiency in the use of computer and thorough knowledge of computer applications.
5) Excellent oral/written communication skills, very good typing skills, expertise in drafting correspondence independently and must be motivated and dynamic.

Qatar Petroleum is an integrated national oil company (NOC) responsible for the sustainable development of the oil and gas industry in Qatar and beyond.

Qatar Petroleum's activities encompass the entire spectrum of the oil and gas value chain locally, regionally, and internationally, and include the exploration, refining, production, marketing and sales of oil and gas, liquefied natural gas (LNG), natural gas liquids (NGL), gas to liquids (GTL) products, refined products, petrochemicals, fertilizers, steel and aluminum.
Qatar Petroleum is committed to contribute to a better future by meeting today's economic needs, while safeguarding our environment and resources for generations to come. Thriving on innovation and excellence, Qatar Petroleum is bound to the highest levels of sustainable human, socio-economic, and environmental development in Qatar and beyond.

For more information, please visit www.qp.com.qa