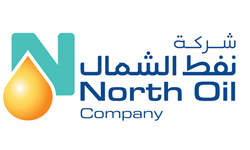 ---
This position is reporting to the Offshore Installation Manager (N+1) and Offshore Area Manager (N+2).
Position has 0 NOC direct reports / subordinate positions (N-1).
Position supervises contract personnel associated with Inspection and Integrity related activities.
Activities
Implement and supervise the execution remit of the defined inspection plan
Oversee all activities associated with the inspection of topsides process facilities, export systems and primary/secondary structure
Provide support and risk based/prioritised direction to the OFMEs to ensure that integrity threats associated with fabric maintenance are identified and escalated for execution accordingly
Act as site performing authority to ensure that all responsible activities are carried out in accordance with NOC permit to work system and company procedures
Contribute to defining the inspection strategy/plan via close collaborations with onshore support functions
Supervise incumbent inspection contractor(s) to deliver on short term operational and integrity based priorities
Responsible for the effective resource management of site based contractors; ensuring resource deployment based on risk
Actively promote and visibly drive a strong safety culture, through regular tool box talks and value adding interventions
Develop and implement safe working processes to deliver on inspection strategy, ensuring all those engaged in inspection related activities understand their duties associated with a safe and reliable operation
Implement and actively drive best in business approach to integrity management and inspection regimes
Initiate, lead and participate in site based audits as requested/required
Evaluate inspection results/findings and report to onshore support functions, whilst ensuring that the OIM is well informed via daily reporting
Contribute to the delivery of the 95% inspection delivery KPI by ensuring timely completion of planned activities
Act as advisor to the OIM on all matters integrity associated with high risk/potential high risk
Oversee as Radiation Supervisor that radioactive sources are transported, stored and handled in accordance with local regulations, ensuring that suitably qualified contractor RPOs are present at all times.
Ensure that rope access activities are carried out safely and in strict accordance with best practice outlined by IRATA.
Ensure that any and all inspection contractors associated with this activity are suitably vetted
Provide leadership and coaching to all technicians in the execution of their responsibilities; encourage innovative thinking around process safety and production optimization
Ensure that all technicians are vetted prior to mobilization; via competence assessment and conversation
Ensure that all NDT technicians have the right training and competencies to carry out their duties
Regularly audit the offshore NDT community of technicians to ensure competence is managed and recorded
Role model and uphold the company core values, golden rules and leadership behaviors
Assist in the development and maturation of integrity based KPIs; ensuring regular reporting against them
Responsible for the Integrity envelope of an operational system, by overseeing PSV re-certification approvals and recommendations to confirm safety systems are functional per design
Manage and track all temporary repairs installed and ensure periodic review/rectification
Conduct offshore inspection surveys on process equipment as per NOC written scheme/inspection plans
Contribute to the preparation of an annual report at the start of each year summarizing the integrity status, key related activities and any challenges for all the main assets (Pressure vessels, PSV's, and piping, structures, and pipelines.
Actively participate in daily operational, maintenance and inspection collaborative conference calls
All staff must be willing to participate in crisis response training and to assist during emergency response situations if required.

Profile Required
Minimum of high school or equivalent education.
Certification in API 510 & 570 is required
Experience in the application of standard/non-standard Non-Destructive Testing techniques is required
ASME Plant Inspector Level 1/2 is preferred
Existing and/or expired PCN or ASNT NDT qualifications are beneficial, but not essential
Minimum of 5 years' experience in the petrochemical, refining, oil / gas exploration and/or production
industries in a similar role with at least 3 years in a leadership/supervisory capacity
Practical experience in plant inspection and an appreciation of NDT application/limitation is required
Thorough understanding and application of industry process safety guidelines and procedures
Strong leadership/supervisory skills in a multicultural and highly technical specialized environment
Working knowledge of international codes and standards pertinent to inspection and integrity field
Appreciation for and understanding of, the various materials used offshore, their limitations and application.
Fluent in written and spoken English