Bureau Veritas

Featured Employer
Orlando, Florida, United States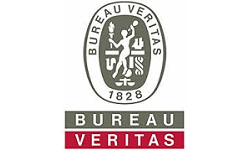 Company: Bureau Veritas
Skills: QA / QC / Inspection
Education: Tech/Vocational Cert/Apprenticeship
Employment Type: Full Time Salaried Employee
Location: Orlando, Florida, United States
---
A WORLD LEADER IN TESTING, INSPECTION & CERTIFICATION SERVICES

Bureau Veritas offers dynamic, exciting employment opportunities with an attractive salary/benefit package and an opportunity to play a vital role with a global organization. If you would enjoy working in a dynamic environment and are looking for an opportunity to become part of a stellar team of professionals, we invite you to apply online today.

Bureau Veritas is an Equal Opportunity Employer, and as such we recruit, hire, train, and promote persons in all job classifications without regard to race, color, religion, sex, national origin, disability, age, marital status, citizen status, sexual orientation, genetics, status as a protected veteran, or any other non-job-related characteristics.

This position is responsible to ensure equal opportunity in employment in that all persons are treated equally and on the basis of merit, in decisions regarding selection, placement, promotions, training, work assignments, transfers and other personnel actions.

JOB SUMMARY

Building Inspector (Fully Licensed)- Orlando, FL

The Building Inspector will perform technical building inspection work to enforce compliance with building codes, regulations and ordinances. This position reports to the Florida Business Unit Manager and is subject to annual performance evaluations.

Essential duties may include, but are not limited to:
Provide exemplary customer service to all individuals by demonstrating a willingness to be attentive, understanding, and responsive, fair, courteous, as well as respectful, and to actively participate in maintaining a positive customer service environment
Inspect commercial, industrial and residential buildings during various stages of construction and remodeling to ensure compliance with applicable codes, ordinances and regulations. Inspections include foundation, concrete, steel, masonry, wood construction, framing, plastering, plumbing, heating and electrical installations and a large variety of other complex and routine building system elements. Depending on specific assignment, inspectors may also issue notices for violation upon failed inspections and may be responsible for approving the issuance of building permits.
Respond to code related questions from developers, builders, contractors, and/or property owners.
Confer with architects, contractors, builders and the public in the field and office; explain and interpret building requirements and restrictions
Read, research, and objectively explain and interpret building code requirements along with other laws pertaining to regulation of buildings, and tactfully communicate, orally and in writing, with staff and/or clients, while maintaining effective relationships
Maintain files and reports regarding inspection and/or plan review activities and findings
Attend and participate in meetings; stay abreast of new trends and innovations in the field of building inspection
Perform related duties and responsibilities as required

Requirements:
Florida State Building Inspector license(s)
Florida State 1 & 2 Family Dwelling Inspector License, required
Maintenance of a valid Florida Driver's License
Knowledge of the Florida Building Code and the International Code Council.

Preferred Skills:
Knowledge of general office equipment- copier/fax/scanner, phone
Must be able to understand and follow instructions
Ability to work well with others in a collaborative team environment
High energy level and able to work in a fast paced environment

Computer Skills:

Basic knowledge of a variety of computer software applications in word

processing, spreadsheets, document and database software (MS Office, Excel, Access, Adobe Acrobat). Knowledge of Building Permitting and/or Plan Review software such as Accela, TrakIt, Amanda, BlueBeam, OnBase, etc... is preferred.

Physical Demands:

While performing the duties of this job, the employee will be required to work outdoors and will be exposed to dust and noise. The employee will need to sit, stand, walk, or climb (ladders, etc...) for long periods of time. The employee will need to be able to see details of objects and distinguish between colors and shapes. The employee will need to coordinate movement of several parts of the body, such as arms and legs, while the body is moving. The employee must be able to hear sounds, recognize the difference between sounds, and determine from which direction a sound came. At times, it might be necessary to bend, stretch, twist, or reach out. The employee will be required to remain alert at all times.

If you are an individual with a disability and you would like us to assist you with searching the Careers Page site for employment opportunities and/or assistance with completing your profile and application, please contact us at 1-888-357-7020 or email us with your request toUSinfor@us.bureauveritas.com We are happy to assist you and encourage you to consider Bureau Veritas for your next great career opportunity!

If you would like additional information regarding Bureau Veritas' federal obligations in regards to equal employment opportunity, please click the link below:

http://www1.eeoc.gov/employers/upload/eeoc_self_print_poster.pdf
Created in 1828, Bureau Veritas is a global leader in Testing, Inspection and Certification (TIC), delivering high quality services to help clients meet the growing challenges of quality, safety, environmental protection and social responsibility.

As a trusted partner, Bureau Veritas offers innovative solutions that go beyond simple compliance with regulations and standards, reducing risk, improving performance and promoting sustainable development.

Bureau Veritas core values include integrity and ethics, impartial counsel and validation, customer focus and safety at work.

Bureau Veritas is recognized and accredited by major national and international organizations.