Udelhoven Oilfield System Services
Houston, Texas, United States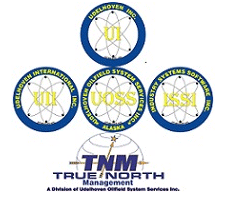 Company: Udelhoven Oilfield System Services
Skills: Construction Superintendent, Planner / Scheduler, Project Controls
Experience: 15 + Years
Education: Bachelors/3-5 yr Degree
Location: Houston, Texas, United States
In order to apply for this position, applicants MUST meet the following criteria. If your resume does not match these criteria, you will not be able to apply for this position.

Authorized to work in: US
---
Sr. Construction Planner IV - Facilities & Drillsite
Location: Houston, Texas

Asset Description:
Willow is an oil discovery located within the Bear Tooth Unit (BTU) in the National Petroleum Reserve of Alaska (NPR-A) approximately 30 miles west-southwest of the Alpine Central Facility (ACF) on the North Slope of Alaska.

The Willow Development is expected to contain greater than 600 MMBOE gross recoverable resource. The initial phase of Willow development will include a new Willow Central Processing Facility (WCF), three drill sites, pipelines, roads, bridges, and supporting infrastructure. The second phase of development will include at least one additional drillsite.

Scope Summary:
The Willow Central Facility (WCF) will treat and separate production fluids from the BT1, BT2, BT3, and BT6 Drillsites into sales quality oil product, water for reinjection, and gas for field reinjection and use as fuel gas. WCF is currently designed for 170 MBOPD/245 MMSCFD/190 MBWPD of combined three-phase fluids with an upside potential of 180 MBOPD/250 MMSCFD/190 MBWPD and consists of: Oil, gas, water, and condensate handling, flare, divert tankage and support facilities including Instrument air, chemicals, process heating and cooling, and power generation.

Major process modules and large pipe racks will be transported by sealift to the North Slope via barge originating at the fabrication yard in the Gulf Coast U.S. (or Asia) and will land at Oliktok Dock in the Kuparuk Field. Barges will transport modules and pipe racks over three (3) summer sealift seasons (2024, 2025, 2031). The first sealift, planned in 2024, is estimated at ~7400 tons will consist of 20 pipe racks for WCF and 21 pipe racks for the BT1/2 Drillsites. The second sealift in 2025 includes 7 major modules for WCF, 4 major process modules for the BT1/2/3 drillsites, and 7 pipe racks for BT3 estimated at ~26,000 tons total. A third sealift is planned in 2031 for a future drillsite (BT6) includes process modules and pipe racks.

The remaining components for the Willow Development will be transported to the site from fabrication yards via truck in components weighing under 85 tons. Truckable modules will be trucked over five (5) years beginning in 2022 through 2026. Additional modules will be required for a future drillsite (BT6).

Position Summary:
The Facilities and Drillsite Construction Planner is accountable for constructability on the engineering design and deliverables, initial planning for fabrication work, and detailed planning for facility installation work scope associated with the WCF and Drillsite pads. WCF and Drillsites will be built out in phases, this role is critical to ensure each phase is planned and executed in order to meet the overall Willow Project schedule.

The Facilities and Drillsite Construction Planner is expected to evaluate all project requirements and develop a comprehensive plan for each phase of construction. The Facilities and Drillsite Construction Planner will interface with other members of the Willow Project Team, as well as Engineering, Construction, and Logistics contractor(s) to ensure the plans are consistent with Willow Project objectives.

The Facilities and Drillsite Construction Planner is functionally a direct report to the Willow Facility Construction Lead as part of the Willow Construction Team.



Key Roles and Responsibilities:
As part of the Willow Construction Team the Facilities and Drillsite Construction Planner is responsible to:

Planning:
• Develop a detailed installation plan for all aspects of the Willow Central Facilities and Drillsites in adherence with CPMS processes and guidelines, project specifications, and external stakeholder requirements.
• Identify and participate in interface management activities. Ensure all interfaces are communicated during development of the execution plan and documented for use by the installation team.
• Implement COP Constructability processes, maintain the Constructability Log, and facilitate formal constructability workshops.
• Ensure that the WCF and DS Construction Execution Plans are fully integrated with all other portions of the Project Plan and are vetted by the project team.
• Coordinate with external resources for the development of the construction planning / constructability activities (i.e., Subject Matter Experts, Operations, Technical Authorities, etc.).
• Actively promote Company knowledge sharing; apply best practices, synergies, and lessons learned from other projects and operations.

Engineering:
• Provide key interface with engineering, fabrication, construction, logistics, and supply chain to develop the most cost effective and efficient means of performing the work.
• Review and provide comments on the engineering design, specifically with regards to component design, weight and dimensions to ensure alignment with the fabrication, transportation, and installation plans.
• Monitor progress, forecast, and delivery of civil engineering work scope deliverables.
• Support the development and response to Technical Queries (TQ's) raised by engineering, fabrication, and installation contractors.

Supply Chain:
• Support the development of the Willow Facilities installation contract(s) and procurement strategies.
• Support the development of Requests for Proposals (RFP's) and participate in evaluation of contractor(s) proposals and make recommendations for award as part of the evaluation team.
• Support the development of transportation, fabrication and installation schedules and review contractor/vendor schedules for alignment with key project milestones.

AFE deliverables:
• Support the development of the project cost estimate and schedule for the Willow WCF and Drillsites, participate in review of the overall project estimate and schedule.
• Assist in the development of project documents required for project funding approval including: Basis of Design (BoD), Project Execution Plan (PEP), Construction Execution Plan (CEP), Risk Register, etc.

Qualification Requirements:
Basic / Required:
• Legally authorized to work in the United States.
• 15+ years of projects experience in a construction planning or execution role
• Travel required up to 25%

Preferred:
• Bachelor's degree or higher in Engineering, Construction, or related field.
• 10+ years of Alaska Arctic construction/fabrication experience.
• Demonstrated strong technical competence, understanding of unique Alaska transportation and fabrication requirements.
• Previous experience with Client's Capital Projects Management System (CPMS)
• Strong interpersonal, written, and verbal communication skills.
• Demonstrated performance as part of a team working large project and interfacing with project leadership.
• Strong multi-tasking skills with ability to manage multiple ongoing activities.
• Demonstrated ability to work collaboratively with other disciplines and across organizational boundaries.