Nabors

Featured Employer
Magnolia, Texas, United States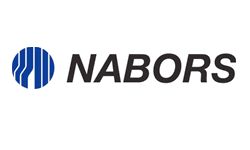 ---
Are you seeking an opportunity to show your exceptional skills and knowledge? Are you looking for a company which provides you with dynamic and challenging work environment every single day? If yes, look no further.... We are seeking individuals who are skilled, knowledgeable and ready to work in a fast paced environment to deliver top notch solutions to cater business needs.
About Nabors
Nabors owns and operates the world's largest land-based drilling rig fleet and has one of the largest completion services and workover and well servicing rig fleets in North America. Our company is a leading provider of offshore platform workover and drilling rigs in the U.S and multiple international markets. Nabors provides innovative drilling technology and equipment, directional drilling and comprehensive oilfield services in most of the significant oil and gas markets in the world.
Canrig Drilling Technology Ltd., with revenues of approximately $400M, provides equipment, tools, services, and software products to oil and gas companies worldwide to improve the safety and efficiency of the drilling process. Our workforce, like our technology, is rapidly expanding and looking for a qualified Maintenance Technician.
JOB SUMMARY
Responsible for the maintenance and appearance of grounds, buildings, equipment and common areas. Routinely performs the duties of housekeeping, yards clean-up and daily delivery, swap and pick up of dumpsters which includes maintaining a neat area around them. This position also assists in the performance of a variety of skilled maintenance and repair duties around the facility, which may include lighting, paint, plumbing, vehicles fluids/filters change, and carpentry work as required. Knowledge of the standard principles, methods, practices, techniques, tools and equipment used in the maintenance of building structures and equipment.
DUTIES AND RESPONSIBILITIES
• Inspect and maintain the facility equipment daily such as the aerobic septic system, water well system, company vehicles, UTV's, plumbing fixtures and safety equipment such as eye wash stations and spill kits.
• Plumbing, carpentry and basic electrical work as needed.
• Mechanical equipment inspection and repairs, which includes but is not limited to replacement of belts, hoses, filters, fluids and tires. Measure and record technical data as tasks are complete. Ability to repair and troubleshoot compressors
• Routine operation inspection of all powered equipment and tools.
• Perform plumbing maintenance as needed (e.g. replacement or repair of leaks in drains and faucets, unclogging of drains, etc.).
• Perform activities that vary from day to day regarding maintaining facility and grounds, performing such duties as cleaning, mowing, weeding, power washing, picking up garbage, emptying trash bins/dumpsters and painting.
• Daily maintenance forklift inspection.
• Forklift maintenance and repair. Pneumatics and hydraulics.
• Electrical trouble shooting and repair
• Inspect air hoses fittings and replace as needed.
• Fence and gates repairs as needed.
• Keep work areas clean and ensure tools are maintained in good safe working order.
• Comply and Participate in Job Safety Analysis and Safety Procedures/Programs and initiatives. Working knowledge of company safety policies and procedures.
• Perform other duties and responsibilities as may be required by immediate supervisor. Some night and weekend work will be needed as workload requires.
MINIMUM QUALIFICATIONS.
To perform this job successfully, an individual must be able to perform each essential duty satisfactorily. The requirements listed below are representative of the knowledge, skill, and/or ability required. Reasonable accommodations may be made to enable individuals with disabilities to perform the essential functions.
EDUCATION and/or EXPERIENCE
High school diploma or general education degree (GED). Minimum 4 years of experience in general maintenance/repair that includes electrical, plumbing and carpentry, and forklift maintenance. Minimum 4 years of experience repairing machinery, preferably industrial equipment. Experience in manufacturing environment.
LANGUAGE SKILLS
Fluent in English. Ability to read and interpret documents such as safety rules, operating and maintenance instructions, and procedure manuals. Ability to write routine reports and correspondence.
MATHEMATICAL SKILLS
Ability to add, subtract, multiply, and divide in all units of measure, using whole numbers, common fractions, and decimals. Ability to compute rate, ratio, and percentage.
REASONING ABILITY
Ability to apply common sense understanding to carry out instructions furnished in written, oral, or diagram form. Ability to deal with situations involving limited instructions or lack of direct supervision.
COMPUTER SKILLS
General knowledge of Microsoft Word and E-Mail messaging. General knowledge of computer operations is advantageous.
CERTIFICATES, LICENSES, REGISTRATIONS
Valid Driver's License
ESSENTIAL SKILLS / PHYSICAL REQUIREMENTS / WORKING CONDITIONS
PHYSICAL DEMANDS
The physical demands described here are representative of those that must be met by an employee to successfully perform the essential functions of this job. Reasonable accommodations may be made to enable individuals with disabilities to perform the essential functions. While performing the duties of this job; the employee is occasionally required to stand; walk; sit; use
hands to finger, handle, or feel; reach with hands and arms; climb or balance; stoop, kneel, crouch, or crawl; talk, hear, taste or smell. The employee must regularly lift and or move up to 10 pounds, frequently lift and or move up to 25 pounds and occasionally lift and or move up to 45 pounds. Specific vision abilities required by this job include close vision, distance vision, color vision, peripheral vision, depth perception and ability to adjust focus.
WORK ENVIRONMENT The work environment characteristics described here are representative of those an employee encounters while performing the essential functions of this job. Reasonable accommodations may be made to enable individuals with disabilities to perform the essential functions. While performing the duties of this job, the employee is regularly exposed to vibration, frequently exposed to the risk of electrical shock, exposed to wet and or humid conditions; moving mechanical parts, high pressure oil systems, high precarious places, fumes or airborne particles, toxic or caustic chemicals, outside weather conditions, extreme cold and heat. The noise level in the work environment is usually moderate to high.
Today, Nabors owns and operates the world's largest land-based drilling rig fleet and is a leading provider of offshore platform workover and drilling rigs in the United States and numerous international markets. With operations in 28 countries, Nabors also provides directional drilling services, performance tools and innovative technologies throughout many of the most significant oil and gas markets. Leveraging our advanced drilling automation capabilities, Nabors' highly skilled workforce continues to set new standards for operational excellence and transform our industry.

As of April 16, 2018, Nabors' assets include:
407 land drilling rigs
31 offshore platform rigs