Saudi Aramco (ASC)

Featured Employer
Saudi Arabia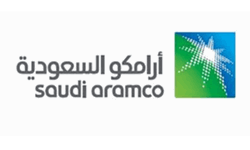 ---
Req Number: 18985BR

Position Description:
We are seeking a Measurement Engineer to join the Process Automation Systems Division of Process & Control Systems Department

The Process Automation Systems Division is responsible for providing technical support and guidance to Saudi Aramco operating organizations and joint ventures facilitating top performance in the field of process automation, instrumentation, plant security and custody measurement applications. The responsibilities also include setting the standards, procedures and policies for new projects and upgrades. Process Automation Systems Division is also a leading organization in identifying, evaluating and developing solutions and technologies that would optimize the company performance in the aforementioned fields.

The Measurement Engineer primary role is to generate value by driving the accuracy performance of custody measurement systems across Saudi Aramco through standardization, project and technical support, knowledge sharing and innovation. In addition, the Measurement Engineer is expected to seek, propose and deploy solutions and technologies that would facilitate enhanced measurement accuracy and increased opportunities for captured revenue.

Minimum Requirements:
As the successful candidate, you will hold a Bachelor's degree in Electrical Engineering, Mechanical Engineering or Chemical Engineering from a recognized and approved program.

You will have seven-year experience in instrumentation and measurement including at least three years in custody and allocation measurement.

You must demonstrate field training and experience (minimum 3-years)

Demonstrate functional understanding of international standards such as API, ISA, ISO, ASTM, ASMI, AGA, etc

Must have a professional level skill in English communication and writing

You will have the ability to produce technical and engineering reports

Demonstrate skills with Microsoft

Active membership to International society such as API or ISO is preferred

Professional Certification such as PE or Chartered Engineer (C.Eng) is preferred

Duties & Responsibilities:
You will be required to perform the following:

Perform technical review and support to Saudi Aramco Custody Measurement projects

Provide technical support to Saudi Aramco operating organizations

Perform troubleshooting of liquid and gas measurement systems

Evaluate technologies for potential deployment

Publish technical standards, procedures and engineering reports

Develop and manage mandatory engineering standards for design, construction, installation and testing of custody measurement systems

Evaluate Saudi Aramco suppliers, service providers and system integrators for custody transfer applications

Develop and deliver training courses on custody transfer applications

Mentor young engineering talents

About us:
Every day, our multinational team of more than 70,000 people combines passion, purpose, and performance to achieve a common objective: unlocking the full potential of the Kingdom's resources to create more value for our company and more opportunities for people at home and around the globe.
Join us at Saudi Aramco.
Saudi Aramco is ranked in the Global Top 10 in Rigzone's 2019 Ideal Employer Rankings - find out more here.