BP

Featured Employer
Kuala Lumpur, Malaysia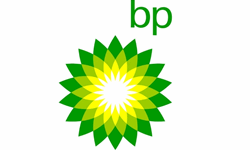 ---
Key accountabilities
1) End-to-End Sourcing projects as per business request, inclusive of the following activities:
a) Case Management

• Receive, execute and continuously manage incoming Sourcing project requests via the Case Management tool

• Validate requests, scopes of work and liaise with stakeholders to ensure all business requirements are considered/met
b) Sourcing Strategy

• Gather and analyze market intelligence data on a regular basis relative to categories and regions, in order to properly gauge and evaluate market and industry conditions utilized to determine the sourcing strategy decision

• Develop Sourcing Strategies based on request, market conditions, scopes of work, etc. and manage the approval process
c) Deliver value to internal stakeholders, partnering to manage all Sourcing & Contracting activities in compliance with Category Management Common Process
d) Supplier Prequalification

• Screen suppliers as per the related guidelines

• Monitor/manage continuous supplier prequalification status, and action per the related guidelines
e) Event Management

• Validate requests, scopes of work and liaise with stakeholders to ensure all business requirements are considered/met

• Support/manage the supplier selection process
f) Contracting

• Validate requests, scopes of work and liaise with all stakeholders to ensure all business requirements are considered/met

• Evaluate proposals/outputs

2) Supplier Management

• Manage supplier performance aligned with the supplier relationship/management plans.

3) Additional accountabilities specific to this role
a) Work closely with Technical line colleagues accountable for developing the Contracting & Procurement Plan (CPP), and post-award Supplier Management (SM) for suppliers at Business Facing level.
b) Assess and mitigate supply chain risk through engagement with relevant stakeholders ensuring business risks are managed effectively.

Essential Education:
Bachelor Degree in any discipline or related field

Essential experience and job requirements:

• The ideal candidate has minimum four (4) years of practical and application in End to End sourcing and contracting of services and commodities, coupled with a strong commercial acumen and communication (oral and written English language) skills.

• Proven knowledge and relevant minimum one (1) year experience in Oil and Gas categories such as Production (Drilling, Completion, Intervention); Rig Support Services and Reservoir Development and Technology, Integrity Management, life cycle, engineering services and subsea; Operations ( HSSE, MRO, Reliability and Maintenance, Logistics (fuel, inbound logistics, Marine, warehousing & shore base management), Rotating Equipment, .

• Track record of successful Supply Chain delivery in complex, challenging international environments and Joint Ventures

• University degree in Engineering, Economics, Business Administration, Procurement or other relevant discipline.

• Proven experience with contract creation, negotiations and strong contract drafting skills

• Proven track record of delivery value

• Able to work on shift

• An ability to read, understand and act with given information (reading comprehension skills)

• Must have proven experience of working at a detailed level

• Influencing, negotiation, problem solving skills

• An ability to operate methodically including process adherence, research and analysis of systems and information

• Customer orientation with confidence and ability to follow up on pending work from business partners

• Proficient desktop computing experience - an ability to learn PSCM applications including ARIBA, SAP and Salesforce

• Proficiency in Office software

• Manage multiple activities to deliver against timelines

Desirable criteria and qualifications:
Prefer professional certification in Supply Chain (eg. CIPS)This role will support various BP businesses with a range of Sourcing, contracting and supplier performance management activities based on Category Management Policy and Processes.

Working within a defined global process framework, this role will contribute to an enhanced Service Delivery Model around how BP managed costs through third-party contract agreements, and ensure maximum value is achieved. This role is expected to deliver value using the provisions of the Category Management Common Process and within boundaries of relevant laws and regulations, approved budgets and, where applicable, JV partner and NOC agreements.

The Senior Analyst Well Service & Low Carbon will comply with BP's Code of Conduct, as well as all HSSE requirements, including continual support of HSSE objectives within the business, and taking a professional and disciplined approach to working with suppliers, to ensure transparency, consistency and fairness. Our procurement and supply chain management principles are always applied within that framework and in the context of relevant laws and regulation.