Eni

Featured Employer
Würzburg, Bavaria, Germany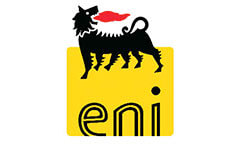 ---
Bei
Eni
suchen wir einen Anwendungstechniker/Produktmanager (m/w/d) innerhalb der Eni Schmiertechnik in Wurzburg. Sie sind verantwortlich fur die umfangliche anwendungstechnische Beratung und Unterstutzung insbesondere unserer Vertriebsorganisation einschlie?lich Handelsvertreter, Handelspartner und Direktkunden in den Segmenten Automotiv- und Industrieschmierstoffe.
Uber Eni Schmiertechnik GmbH
Eni Schmiertechnik GmbH, ehemals Agip Schmiertechnik GmbH, ist eine Mineralolgesellschaft der italienischen Eni S.p.A., einem der gro?ten international operierenden Energiekonzerne der Welt. Hochwertige Hightech-Schmierstoffprodukte sind unser Business. Konkrete und innovative Antworten auf die Anforderungen unserer Kunden sowie breit gefacherte Serviceangebote sind unsere Starke - in allen Anwendungsbereichen der Segmente Automotive und Industrie.
Als Mitglied der Vertriebsabteilung ,Application Engineering & Product Management Automotive & Industry' bei Eni Schmiertechnik sind Sie verantwortlich fur:
Beratung, Betreuung und Unterstutzung der Vertriebsorganisation im Innen- und Au?endienst, einschlie?lich unserer externen Distributionsorgane (Handelspartner, HVs), der Kunden und Interessenten bei allen produkttechnischen Fragestellungen im Zusammenhang mit Auswahl und Anwendung von Schmierstoffen
Unterstutzung der Bereiche ,Supply' und ,Logistics' in Fragen zur Beschaffung, Handhabung und dem korrekten Umgang mit Produkten
Bearbeiten von Produktreklamationen
Erstellen von Schmierplanen, technischen Informationen, Umschlusselungen und begleitenden Produktdokumenten
Rechtskonformes Management der Sicherheitsdatenblatter und Etiketten
Unterstutzung des Konzern-Produktmanagements z.B. bei der Einholung von Freigaben
Vermittlung von Know-how bei Tagungen, Fachseminaren und Messen sowie durch regelma?ige interne Unterweisungen
Das ist Ihre berufliche Chance, sofern Sie dieses Anforderungsprofil erfullen:
Abgeschlossene technische Aus- und Aufstiegsfortbildung oder entsprechendes Studium (Maschinenbau, Fahrzeugtechnik, Chemie o.a.)
Mehrjahrige Berufserfahrung im Umgang mit und Anwendung von Schmierstoffen
Kenntnisse im Gefahrstoffmanagement sowie den zugrundeliegenden Vorgaben (u.a. REACH, CLP)
Fundierte EDV-Kenntnisse
Verhandlungssichere Deutsch- sowie sehr gute Englischkenntnisse; Italienischkenntnisse von Vorteil
Hohe Vertriebs- und Serviceorientierung sowie der feste Wille, gemeinsam etwas zu bewegen
Eigenmotivation, Teamfahigkeit und Verantwortungsbereitschaft
Sehr gutes Organisationsvermogen
Reisebereitschaft
Ort:
Wurzburg, Deutschland
Vertragsform:
Unbefristet
Bei Eni
sind Menschen der Schlussel zu unserem Erfolg
. Deshalb konzentrieren sich unsere Werte auf
Vielfalt
und
lebenslanges Lernen
.
Eni bewertet Bewerbungen unabhangig von den personlichen und kulturellen Eigenschaften oder Orientierungen der Bewerber. Kandidaten, deren Unterlagen am besten mit dem Anforderungsprofil ubereinstimmen, werden von uns im weiteren Auswahlprozess kontaktiert.
#LI-EIRL
Gemeinsam haben wir mehr Energie.
At
Eni
, we are looking for a
Technician/Product Manager,
Automotive & Industrial Lubricants
(m/f/d) within Eni Schmiertechnik in Wurzburg. You will be responsible for providing comprehensive application engineering advice and support, in particular to our sales organisation, including sales representatives, trading partners and direct customers in the automotive and industrial lubricants segments.
About Eni Schmiertechnik GmbH
Eni Schmiertechnik GmbH is a mineral oil company owned by Italy's Eni S.p.A., one of the largest internationally operating energy groups in the world. High-quality, high-tech lubricant products are our business. Specific and innovative answers to our customers' requirements, as well as broadly diversified service offers are our strengths, in all application areas of the automotive as well as the industrial sectors.
As a member of Eni Schmiertechnik's Automotive & Industrial Lubricants division, you will be responsible for:
Application, technological consultation and support of the sales organisation, customers and distributors in the field of automotive and industrial lubricants;
Supporting 'Supply' and 'Logistics' areas in matters relating to the procurement, operation and correct handling of products;
Processing product complaints;
Preparing lubrication schedules, technical information, re-codings and accompanying product documents;
Legally compliant management of safety data sheets and labels;
Supporting group product management, e.g. in obtaining approvals;
Imparting know-how at conferences, technical seminars and trade fairs as well as through regular internal briefings.
This is the opportunity for you if you have these skills and requirements
:
Technical education plus advanced training or corresponding studies (mechanical engineering, automotive engineering, chemistry or similar);
Proven professional experience in the handling and application of lubricants;
Knowledge of hazardous substance management and the underlying regulations (e.g. REACH, CLP);
Business fluent German skills and very good command of the English language; Italian language skills are an advantage;
High sales and service orientation;
Self-motivation;
Ability to work in a team;
Very good organisational skills;
Willingness to travel.
Location
Wurzburg, Germany
Contract type:
Permanent
At Eni,
people are the key to our success
, which is why our values are focused on
diversity
, and
lifelong learning
.
Eni evaluates applications regardless of candidates' personal and cultural characteristics or orientations. If your application is among those most in line with the required profile, you will be contacted to continue the selection process .
Eni S.p.A.
Welcome to Eni – and your future with a dynamic global business that operates across the entire energy supply chain. Eni's 30,000 employees can be found on virtually every continent. Throughout the 67 countries we operate in, we work on some of the most significant energy projects in the world.
Our activities span oil and natural gas exploration, field development and production, as well as the supply, trading and shipping of natural gas, LNG, electricity, fuels and chemical products.
We've grown dramatically since our beginnings in 1953, but we've stayed true to our roots in many ways. Today we may be one of the largest companies in Italy and among the world's most successful oil and gas companies in exploration, but our culture remains genuinely people-focused. Our values of respect, integrity and sustainability guide every aspect of our operations.
As for the future, we're adapting to rapidly shifting market conditions as we complete our transformation into a fully integrated oil and gas company. Through our strong commitment to digitalisation and decarbonisation, Eni will continue to create sustainable value within this changing energy landscape.
We're not only one of the world's most successful energy companies — we pride ourselves on being a dynamic and exciting place to work as well. If you join us, you'll play a key role in shaping the energies of the future.
At Eni you'll enjoy a progressive, inclusive and forward-thinking environment, and a wide range of benefits and rewards. We care about our people's growth, which is why we invest in talent and offer development pathways to give everyone the same opportunity to flourish with us.
Reasons to join us
Take on exciting challenges: Eni's focus is on big and ambitious projects. You'll take on challenging but rewarding work to help us extract energy at depths never reached before.
A multicultural working environment: You'll join a dynamic setting with cutting-edge facilities, the latest technology, and a rich and interesting mix of people from all backgrounds and specialisms.
Make a difference in the world: Our purpose extends further than supplying energy to power the world. Sustainable development and respect for the environment is at the heart of everything that we do.
Training and career growth: We provide training opportunities at the highest standard and encourage self-development, both in a personal capacity and a professional one.
Compensation and incentive programmes: We reward you for your commitment and success through our competitive compensation policy, which is bespoke to each location's local regulations.
Pension programmes: Depending on your location, you could enrol in one of our contributory pension programmes.
ENI ranked in the Global Top 20 in the 2019 Rigzone Ideal Employer Rankings - find out more here.