Grupo Epalmo

Featured Employer
Gutu, Masvingo Province, Zimbabwe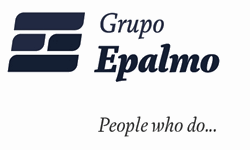 ---
Reporting directly to the site manager appointed to this contract:
Monitoring of all construction, electromechanical assembly, wiring, HV connections, testing and commissioning works in order to ensure the correct execution according to project, as well as the quality of the executed works;
Ensure compliance with the work schedule by identifying/anticipating possible constraints that may delay the project deadline and propose possible mitigating measures to avoid missing project milestones;
Assure subcontractors compliance with the Inspection Test Protocols (ITP). Participate and validate all executed tests on site assuring the ITP's are correctly filled and the respective tests executed, as well as handing over daily documentation produced by the subcontractors to the site Quality Health Environment and Safety Officer (QHES Officer);
Mediate relation between subcontractors and Engineering/Design team in the clarification of questions that might arise on site, and in the approval of technical solutions or deviations from the project that might be requested by the subcontractors;
Keep track and register all deviations to project design that are validated/approved by Engineering/Design team, assuring red marks emission by the subcontractors for later execution of the as-built drawings;
Assure subcontractors follow QHES safety measures and instructions;
Ensure construction site is organized and the correct disposition of the respective equipment, tools and materials;
Ensure that the necessary maintenance actions are carried out and the workspace is organized according to the project QHES plan;
Presence in regular/daily progress meetings and work preparation;
Presence in site meetings with Owner/Client;
Issue weekly progress report by filling in respective Efacec template;
Keep record on work completion percentage to be quantified in the pro-rata progress to be issued to client;
Candidate for this job must know on the process of assembling 75 to 175MVA Power Transformer including oil treatment that will be performed by a specific team contracted for this purpose using a stream-line equipment in order to supervise and assure this work to be correctly performed;
Candidate for this job must know how to correctly fill the 400kV and 132kV circuit breaker with SF6 gas complying with manufacturer requirements;
Regular reports and assistance in the assessment of pro-rata works performed by sub-contracted companies will be of the Site Supervisor responsibility, filling in templates prepared by Efacec for this purpose.
1.1.1Profile
Proficient person with a high sense of responsibility and cooperation, facilitating a good working environment and with a critical spirit to proactively assist in decision making throughout project execution;
Availability to travel and remain on site for long periods of time;
High school/12th Grade/Pre-University scholarship or applicable technical degree in Electricity/Energy or similar;
At least 8 to 10 years of experience as High Voltage substation installation supervisor;
Proven experience in 400kV and 132kV High Voltage substations - Must have;
Experience in supervising 33kV/medium voltage overhead line execution (for Gimboki OHL works);
Good computer skills from user's perspective in using Microsoft Windows/Microsoft Office;
Experience in analysing and following electrical schematic diagrams to ensure correct electrical connections and supervise the respective electrical connection works;
Experience in analysing and following electromechanical assembly drawings to ensure correct assembly of the High Voltage equipment, control and auxiliary cabinets supervising the assembly works in coordination with the assembly team/subcontractor;
Must own a personal computer/laptop to open project pdf files and prepare MS Word/Excel files for reporting;
Excellent English speaking/writing skills (official project language is English);
Technical Skills Profile (identification of critical technical knowledge that ensures the performance of the specific activities of the function)

Technical Skills

Requirement Level

Electrical Systems and Schematic diagrams

Experient

Mechanical Systems and Schematic diagrams

Experient

Quality Control

Experient

Safety Standards and Personal Protective Equipment

Experient

Activities Management and Control

Experient

Switchyard Management

Experient
Requirement Level:
Elementary - General notions of the skill using simple tools / techniques and requiring continuous support.
Evolutionary - Knowledge and practice in the application of the skill requiring punctual support.
Experient - Solid knowledge and confidence in the application of the skill in complex or new situations, consistently and autonomously.
Specialist - Mastery of knowledge and high maturity and experience in applying the skill in unusual, difficult or delicate situations.
1.1.2General considerations:
Work duration of expectably 8 to 9 months;
Integration in a multidisciplinary team within an international project.
At least 8 to 10 years of experience as High Voltage substation installation supervisor; Proven experience in 400kV and 132kV High Voltage substations.Must have; Experience in supervising 33kV/medium voltage overhead line execution (for Gimboki OHL works);
With 18 years of activity around the world, Grupo Epalmo, based in Porto, Portugal, is acknowledged in its own country and in the international markets for its competence, accuracy, professionalism and perseverance, being one of the major business groups experienced in Human Resources, Temporary Work, Professional Training, Consulting, Construction and Industrial Maintenance.
Grupo Epalmo has always followed a business dynamic focused on both clients and collaborators, and though mainly directed on the Energy, Industrial and Construction areas, it has been increasing its investments regarding the conquering of new and ambitious goals and markets.
Based always on a spirit of professionalism and supported by a technical and theoretical know-how, Grupo Epalmo, and its highly qualified and motivated teams, is the first to provide services with the aspiration to best serve the clients' demands, with dedication and consideration.
Operating in more than 20 countries, including Angola, we provide our teams and specialists, for operators in the international energy sector, from Oil & Gas and industrial maintenance, to nuclear and construction.
Grupo Epalmo, Headquarters;

Rua S. Lourenco 12 1 Sala 1 e 6
Apartado 1120
4446 – 909 Ermesinde – Portugal
Tel: (+351) 229 773 650
Fax: (+351) 229 733 544
For more information's and Resumes Submittals please use the following:
www.grupoepalmo.com