BP

Featured Employer
Sunbury, United Kingdom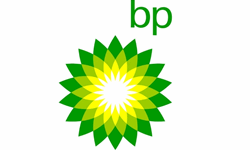 Company: BP
Skills: Asset Management
Education: High School/Secondary
Location: Sunbury, United Kingdom
---
We are delighted to offer this fantastic opportunity to join us in actively developing and commercialising innovative technologies that will help deliver bp's net zero ambitions.
The role:
The
IAMSpecialist
will support intellectual asset management, agreements with third parties (including universities)and support IAM strategy development.Working closely with technical teams to identifyIP protection approaches for different technologies associated with the IAM strategy, the IAM specialistwill alsoensure that our IP interests are represented and protected in agreements with third parties.In addition, the IAM specialist will collaborate with scientists and engineers across the Applied Sciences group to ensure intellectual asset management is understood and opportunities to protect IP are properly considered.
Primarily accountable for the execution ofIAM management; supporting the creation and implementationof IAM strategiesand managing associated activities for IP and agreements. Owning and maintainingIP and new patent filings database and assist with identification and preparation of newpatentfilings.
Other accountabilitiesinclude:
Managing priorities and monitorstatusfor agreements, newpatentfilings and prosecution activities.
Supportthe developmentandimplementation of technology commercialisation strategies and plans.
Support the preparation oflandscaping andfreedom tooperatestudies.
Negotiate andexecuteconfidentialityandotheragreements with third parties
About you:
To be effective and successful in this role, we are looking for a strong technical background in science or engineering, and a strong working knowledge ofIAM,patent and technology law.Someone who has an appreciation of commercial conception of ideas through to production.
Significantly experienced in developing and implementing IP strategies. Highly skilled in drafting and negotiating agreements.
Demonstrate the ability to partner and establish trust with technology teams, legal and key stakeholders. Proven to have effectively operated and succeeded within a diverse and multinational organisation.Proactive approach to managing collaborative partnerships with 3rd parties.
Strong understanding & listening skills plus an ability to articulate complex technical messagesclearly in a way that is comprehensible to different audiences.A good understanding of legal language and technical considerations. Experience of training others in IAM.
Degree qualified and commercially astute with a strategic mindset which understands how to leverage intellectual asset management to create value and support the growth agenda for bp.
It is additionally beneficial that you have a strong technical and/or IP legal background, knowledge ofprocurement processesand contract resolutionand experienceofnewprocesstechnology commercialisation.
So, if you are looking for an exciting and purposeful challenge for contributing to solving some of the planet's biggest problems, there is no time like now!
Join a team of diverse and forward-thinking people who sit firmly at the heart of innovation and technology - advancing bps agenda towards a net zero world.