Saudi Aramco (ASC)

Featured Employer
Saudi Arabia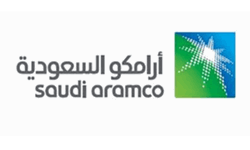 ---
Req Number: 18960BR

Position Description:
We are seeking a Computational Fluid Dynamic (CFD) Specialist to join the Advanced Process Solutions Division (APSD) within Process Control Systems department.

The APSD division specializes in simulation and modeling expertise for the company. The division is responsible for providing exclusive solutions to realize the full value of cutting-edge modeling techniques, enabling realization of digitalization and simulation practices. The division is also responsible to scout future trends and advancements in the field of modeling, simulation and process optimization.

The CFD specialist primary role is to provide engineering solutions through state of the art CFD modeling services, including chemical/process engineering and mechanical structural analysis. As CFD specialist, you will develop roadmap for the CFD technology within the division, be responsible to provide technical support to operating facilities, technology deployment for the digital methods (e.g., digital twin) at production sites, development of complete framework for CFD studies in alignment with company standards and development of young engineers in the units.

Minimum Requirements:
As a successful candidate you will hold a Bachelor's degree in Chemical/Mechanical/Aerospace engineering from a recognized and approved program. The candidate must have Master's degree with focus in fluid dynamics. An advanced degree, i.e., Ph.D. is highly preferred.

You will have fifteen years of experience in Process/Chemical/Aerospace industry in fluid dynamics, including at least ten years in Oil & Gas industry with focus in computational fluid dynamics. For Ph.D. degree holders, the experience requirement is ten years in process/aerospace industry, with at least five years of experience in Oil & Gas related business.

Further requirements include (but not limited to):

You must have degree in Chemical/Mechanical Engineering - specialty in fluid dynamics (pref. MS, Ph.D.)

Minimum fifteen years of experience in Modeling and simulation with at least ten years as CFD expert in process/oil & gas industry. You must have a high-quality track record of CFD expertise, such as solving multiphase flow problems for process industry and development of complete framework for CFD problems

You must have undisputed scientific publications in peer reviewed Journals as well as distinct credibility within your domain of expertise, i.e., Computational Fluid Dynamics

You have experience of developing a complete framework for CFD within department, where the workflow includes development of codes for automated (parallel) computing, integration of UDFs in CFD tools, as well as development of model libraries and repositories for the operational units (e.g., pumps, compressors etc.)

You must have solid skills in mathematics, specifically in solving PDE's and improving existing algorithms for fluid dynamics

You have experience in using HPC, parallel computing as well as maintaining HPC resources for computations, specifically in CFD

You have years of experience in initiating, managing and coordinating technical projects as well as collaborating with R&D and operations to incubate state of the art technologies in the company

You have ability to see the bigger picture - have the vision, passion and skills to develop new technologies and deploy these at production scale

It is desired to have experience of employing CFD models for digitalization and IR4.0 solutions e.g., digital twin

Duties & Responsibilities:
You will be required to perform the following:

Provide complex flow, thermal analysis for the process unit equipment (reactors, compressors, pumps, phase-separators) using commercial CFD tools to troubleshoot the common problems, analyze the performance of operations, and provide the recommendations to operational facilities for optimum process operations

Develop and document the companywide design standards for procurement of new equipment e.g., compressors, pumps, phase separators, columns and reactors in collaboration with R&D and process engineering

Review and assess the technical (CFD) reports from the vendors/external partners and give recommendations based on company's standards

Provide the technical documentation and reports on weekly/monthly schedule, including the development and review of technical standards for CFD

Collaborate with R&D and digitalization division to develop state of the art solutions for critical operations and deploy in form of novel 4IR digital solutions

You must develop workflow to maintain CFD models across the department - model fidelity to ensure model accuracy with respect to actual measurements is part of task for this position

Assess, develop and administrate framework for High Performance Computing (HPC) for modeling and simulation (specifically CFD)

About us:
Every day, our multinational team of more than 70,000 people combines passion, purpose, and performance to achieve a common objective: unlocking the full potential of the Kingdom's resources to create more value for our company and more opportunities for people at home and around the globe.
Join us at Saudi Aramco.
Saudi Aramco is ranked in the Global Top 10 in Rigzone's 2019 Ideal Employer Rankings - find out more here.