Grupo Epalmo

Featured Employer
Paris, Île-de-France, France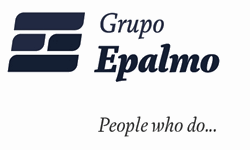 Company: Grupo Epalmo
Skills: Safety Engineering
Other Skills: Engineer with solid safety engineering technical background – 10 years • Experience in brown field project and field operation requirements
Experience: 10 + Years
Education: PhD/Doctorate
Location: Paris, Île-de-France, France
In order to apply for this position, applicants MUST meet the following criteria. If your resume does not match these criteria, you will not be able to apply for this position.

Authorized to work in: France
---
Activities
1. To promote safety culture within PBF and his activities. Lead by exemplarity to have the other team members adhering and contributing.
2. To ensure that safe and ethic working practices are carried out within the activities that he is managing or interfacing with. To guarantee the compliance on his activities. To adopt & demonstrate an exemplary behavior with regard to the CY Ethics and "Code of Conduct" policy & to promote/enforce the TEPA Anti-Corruption Program within the team.
3. With the spirit of One TOTAL values, to establish and manage his activities motivating his counterparts and to work diligently to meet the targets of the Projects.
4. To ensure that state of the art, TEPA referential and local rules/laws are complied with and captured in all contractual requirements.
5. To promote innovation as far as compatible with good enough approach for all activities. To seek optimization and savings all along the different phases of the project. To focus on costs and 3C program without impairing HSEQ objectives.
6. To manage and coordinate the safety engineering discipline activity performed by the Project Team & EPC contractor to ensure a safe and optimized design in line with contract specifications, cost and project schedule.
7. To take an active part in the review of the safety engineering discipline documents part of the Project Team & EPC contract by providing relevant comments in due time
8. To highlight any deviation to contract specifications and Company specifications and as well look for optimization and good enough design.
9. To participate to weekly, monthly and ad-hoc safety engineering discipline meetings with Project Team & EPC CONTRACTOR
10. To technically review acceptance of Project Team & EPC contractor technical queries and derogations for the safety engineering discipline and liaise with HQ for derogation approval.
11. In relation with others Engineering discipline leaders, optimize as required the design in order to facilitate the offshore work and SIMOPS operation and duration.
12. Be the focal point of HQ for the safety engineering discipline and coordinate the activities and document review done via RFS if any
13. To assist in all safety engineering activities related to PBF projects.
14. In relation with PBF HSAQ Manager, to assist in all transverse safety engineering activities of PBF projects
15. Ensure proper communication of ongoing safety engineering activities with PBF entity and the package of the different projects.
Context and environment
• Challenging market conditions.
• New development in PBF entities.
• Ability to communicate, to adapt and to manage several multi-disciplinary activities in transverse.
Accountabilities
• To manage and coordinate the safety engineering discipline activity performed by the CONTRACTORs to ensure a safe and optimized design in line with contract specifications, cost and project schedule.
• Ensure Safety Engineering documentation is in line with applicable SAF General Specification and Guidance Manual
• Ensure existing Safety Dossier, Safety Concept are updated on due time
• Assist PBF HSEQ Manager and Projects Manager on the preparation and performance of the Project Review
• To assist in all safety engineering activities within the PBF entity • Integrate HSE in all aspects of the work
• Maintain good team spirit within the packages team and with the EPC Contractor and be an active team player
This position is foreseen for a duration of 4 months and located in Paris. Possibility of missions abroad on request at VENDOR or contractor premises.
Duration / Location [Tapez ici] SD-rev00-170419 TOTAL Classification: Restricted Distribution TOTAL - All rights reserved
Starting Date : Duration : Renewable :
Location: Paris, France country/site
Status: residential If rotational, rhythm: 2*2 / 4*4
Qualifications/Experience required
• Engineer with solid safety engineering technical background - 10 years
• Experience in brown field project and field operation requirements
• Good communication skills, organizational skills and positive attitude.
• Good English level (minimum of level 3 on the Bright test).
Required competencies (degree of mastery: 1 : weak - 2 : medium - 3 : good - 4 : excellent) Technical competencies required 1 2 3 4 Others 1 2 3 4 Quality and H3SE X Call for tender and Contract administration X Engineering & procurement X Cost control & Cost optimization X Construction & pre-commissioning X Planning X Production & Maintenance X Commissioning and Start up X Installation X Project team management X Hook up & SIMOPS X Contractors management X Sub-surface & drilling X Partnership/relations management X English X Technological Risk
With 18 years of activity around the world, Grupo Epalmo, based in Porto, Portugal, is acknowledged in its own country and in the international markets for its competence, accuracy, professionalism and perseverance, being one of the major business groups experienced in Human Resources, Temporary Work, Professional Training, Consulting, Construction and Industrial Maintenance.
Grupo Epalmo has always followed a business dynamic focused on both clients and collaborators, and though mainly directed on the Energy, Industrial and Construction areas, it has been increasing its investments regarding the conquering of new and ambitious goals and markets.
Based always on a spirit of professionalism and supported by a technical and theoretical know-how, Grupo Epalmo, and its highly qualified and motivated teams, is the first to provide services with the aspiration to best serve the clients' demands, with dedication and consideration.
Operating in more than 20 countries, including Angola, we provide our teams and specialists, for operators in the international energy sector, from Oil & Gas and industrial maintenance, to nuclear and construction.
Grupo Epalmo, Headquarters;

Rua S. Lourenco 12 1 Sala 1 e 6
Apartado 1120
4446 – 909 Ermesinde – Portugal
Tel: (+351) 229 773 650
Fax: (+351) 229 733 544
For more information's and Resumes Submittals please use the following:
www.grupoepalmo.com