Bureau Veritas

Featured Employer
Chicago, Illinois, United States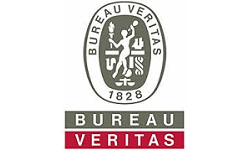 Company: Bureau Veritas
Skills: Operations Management
Education: High School/Secondary
Employment Type: Full Time Salaried Employee
Location: Chicago, Illinois, United States
---
A WORLD LEADER IN TESTING, INSPECTION & CERTIFICATION SERVICES
Bureau Veritas offers dynamic, exciting employment opportunities with an attractive salary/benefit package and an opportunity to play a vital role with a global organization. If you would enjoy working in a dynamic environment and are looking for an opportunity to become part of a stellar team of professionals, we invite you to apply online today.
Bureau Veritas is an Equal Opportunity Employer, and as such we recruit, hire, train, and promote persons in all job classifications without regard to race, color, religion, sex, national origin, disability, age, marital status, citizen status, sexual orientation, genetics, status as a protected veteran, or any other non-job-related characteristics.
This position is responsible to ensure equal opportunity in employment in that all persons are treated equally and on the basis of merit, in decisions regarding selection, placement, promotions, training, work assignments, transfers and other personnel actions.ChicagoIllinois
The Pressure Vessels division, with revenues of approximately $30M, is composed of six regions. This region is expected to produce roughly $4 million in revenues in 2021 with a staff of approximately 15 plus a network of independent contractors. The Director of Operations will be responsible for the implementation and execution of the above described services working with both the US VP Operations and the central business line team in Paris. The incumbent is responsible for new businesses development, improvement of operational processes, development and integration of cross selling solutions between related service lines.
The main services provided by the Pressure Vessels unit include:
ASME new construction
National Board repairs and alterations
Nuclear In-Service
Pressure Equipment Directive
International Codes & Standards
The key to growth in 2021 will be driven by business development efforts to create organic growth. The Director of Operations will lead the Marketing and Sales function to include simultaneous efforts in development of national/international account programs, mass market initiatives and client portfolio management. A successful candidate will have experience leading a medium sized group of employees, uniting them under a common purpose of achieving outstanding sales and operational results. The BU Ma. He/She will identify and implement innovative ways to enhance and support the growth of the business. It is essential that the person selected for this critical role will have proven technical credibility, strategic & financial acumen, leadership, motivational and interpersonal/communication skills.
Additionally, the Director of Operations is required to recruit and staff qualified inspectors to retain and grow the business. Key markets include but are not limited to the states of Illinois, Indiana, Wisconsin, Minnesota, Iowa, the Dakotas, Montana, Oregon, Washington, Wyoming, Colorado, New Mexico, Utah, Idaho, Nevada and California.
How Success will be defined:
To be successful, the candidate must accomplish the following
:
Work closely with the VP Operations in the development of financial objectives and commercial action plans for the Pressure Vessels Division.
Manage the P & L and deliver profitability expectations for the Business Unit.
Develop measurable procedures, goals and objectives and implement appropriate sales management policies and controls.
Develop plans to cross-sell services and increase the organization's knowledge of services available to cross sell.
Participate in the strategic planning process.
Make significant contributions to the visibility of Bureau Veritas and help establish the Bureau Veritas Brand in our markets.
Establish customer relations and good will to include customer feedback.
Recommend to the VP Operations changes in organization to support a strategic plan for the development and growth of the business.
Partner closely with other key executives to coordinate strategy and execution.
Keeps self and others goal-focused, minimizing distractions and focusing on long-term success.
The role will be evaluated based on the following:
Revenues/sales
Margins, Profitability
P&L
Long term growth
Division strategy implementation
People and client retention
What you will bring:
The ideal candidate will have a technical background with solid leadership skills and demonstrated financial management skills
Related degree ideally in Business Management.
If you are an individual with a disability and you would like us to assist you with searching the Careers Page site for employment opportunities and/or assistance with completing your profile and application, please contact us at 1-888-357-7020 or email us with your request to
USinfor@us.bureauveritas.com
We are happy to assist you and encourage you to consider Bureau Veritas for your next great career opportunity!
If you would like additional information regarding Bureau Veritas' federal obligations in regards to equal employment opportunity, please click the link below:
http://www1.eeoc.gov/employers/upload/eeoc_self_print_poster.pdf
Created in 1828, Bureau Veritas is a global leader in Testing, Inspection and Certification (TIC), delivering high quality services to help clients meet the growing challenges of quality, safety, environmental protection and social responsibility.

As a trusted partner, Bureau Veritas offers innovative solutions that go beyond simple compliance with regulations and standards, reducing risk, improving performance and promoting sustainable development.

Bureau Veritas core values include integrity and ethics, impartial counsel and validation, customer focus and safety at work.

Bureau Veritas is recognized and accredited by major national and international organizations.