Eni

Featured Employer
Munich, Bavaria, Germany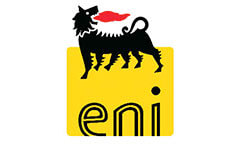 Company: Eni
Skills: MWD / LWD
Education: Masters Degree
Location: Munich, Bavaria, Germany
---
Bei
Eni
suchen wir einen
Kreditorenbuchhalter (m/w/d) mit Erfahrung in der Anlagebuchhaltung
innerhalb der Eni Deutschland in Munchen. Sie sind verantwortlich fur die umfassende Abwicklung der Lieferanten- bzw. Kundenbuchhaltung.
Uber Eni Deutschland GmbH
Die Eni Deutschland GmbH, ehemals Agip Deutschland GmbH, ist eine der fuhrenden Mineralolgesellschaften in Deutschland. Sie verfugt uber eine eigene Raffinerieproduktion, ein Tankstellennetz von nahezu 475 Stationen sowie ein Produktportfolio, das von Kraftstoffen uber Heizole, Flugturbinenkraftstoffe und Flussiggas bis zu Bitumen reicht.
Die Eni Deutschland GmbH ist eine wichtige europaische Tochtergesellschaft des in Rom ansassigen Konzerns Eni S.p.A., der in allen Bereichen der Energie wie Ol, Gas, Erzeugung und Vermarktung von Elektrizitat, Chemie und Engineering in 69 Landern dieser Welt tatig ist.
Als Mitglied der Abteilung Accounting and Financial Statement bei Eni Deutschland sind Sie verantwortlich fur:
Scannen, Verteilen und Ablegen der Eingangsrechnungen sowie sachliche und rechnerische Rechnungsprufung
Vorbereitung der Zahllaufe, Abwicklung des taglichen/wochentlichen Zahlungsverkehrs
Anlage und Pflege der Stammdaten fur Kreditoren und Anlagen und der entsprechenden Kontokorrente
Bearbeitung von Mahnungen von Lieferanten
Buchhalterische Verwaltung von Zugangen, Abgangen und Umbuchungen innerhalb des Anlagevermogens inkl. die Verwaltung von Anlagen im Bau und deren Aktivierung nach Projektfertigstellung
Dies ist die Gelegenheit fur Sie, wenn Sie uber diese Fahigkeiten und Anforderungen verfugen:
Abgeschlossene kaufmannische Ausbildung im Finanzbereich
Einschlagige Berufserfahrung im Rechnungswesen
Teamfahigkeit und genaue, strukturierte Arbeitsweise
Sicheres Beherrschen aller MS-Office Produkte und Kenntnisse von SAP R3/FI
Verhandlungssichere Deutsch- sowie gute Englischkenntnisse, Italienischkenntnisse sind von Vorteil
Ort
:
Munchen, Deutschland
Vertragstyp
:
Unbefristet
Bei Eni
sind Menschen der Schlussel zu unserem Erfolg
. Deshalb konzentrieren sich unsere Werte auf
Vielfalt
und
lebenslanges Lernen
.
Eni bewertet Bewerbungen unabhangig von den personlichen und kulturellen Merkmalen oder Orientierungen der Bewerber. Wenn Ihre Bewerbung am besten zu dem erforderlichen Profil passt, werden Sie kontaktiert, um den Auswahlprozess fortzusetzen.
Zusammen haben wir mehr Energie.
#LI-EIRL
At
Eni
, we are looking for an
Employee Accounting Payable and Asset
within Eni Deutschland in Munich. You will be responsible for the comprehensive handling of supplier and customer accounting
About Eni Deutschland GmbH
Eni Deutschland GmbH is one of the leading mineral oil companies in Germany. It has its own refinery production, a petrol station network of almost 475 stations and a product portfolio ranging from fuels to heating oils, jet fuels and liquefied petroleum gas to bitumen.
Eni Deutschland GmbH is an important European subsidiary of the Eni S.p.A. Group, which is active in all areas of energy such as oil, gas, generation and marketing of electricity, chemicals and engineering in 69 countries around the world.
As a member of
the Accounting and Financial Statement department at Eni Deutschland, you will be responsible for
:
Scanning, distributing and filing incoming invoices as well as factual and arithmetical invoice verification
Preparation of payment runs, processing of daily/weekly payment transactions
Creation and maintenance of master data for creditors and assets and the corresponding current accounts
Processing of reminders from suppliers
Accounting management of additions, disposals and transfers within fixed assets including the management of assets under construction and their capitalisation after project completion
This is the opportunity for you if you have these skills and requirements
:
Completed commercial training in the financial sector
Relevant professional experience in accounting
Ability to work in a team and accuracy
Confident command of all MS Office products and knowledge of SAP R3/FI
Very good command of the German and the English language; Italian would be advantageous.
Location:
Munich, Germany
Contract type:
Permanent
At Eni,
people are the key to our success
, which is why our values are focused on
diversity, and lifelong learning
.
Eni evaluates applications regardless of candidates' personal and cultural characteristics or orientations. If your application is among those most in line with the required profile, you will be contacted to continue the selection process .
Eni S.p.A.
Welcome to Eni – and your future with a dynamic global business that operates across the entire energy supply chain. Eni's 30,000 employees can be found on virtually every continent. Throughout the 67 countries we operate in, we work on some of the most significant energy projects in the world.
Our activities span oil and natural gas exploration, field development and production, as well as the supply, trading and shipping of natural gas, LNG, electricity, fuels and chemical products.
We've grown dramatically since our beginnings in 1953, but we've stayed true to our roots in many ways. Today we may be one of the largest companies in Italy and among the world's most successful oil and gas companies in exploration, but our culture remains genuinely people-focused. Our values of respect, integrity and sustainability guide every aspect of our operations.
As for the future, we're adapting to rapidly shifting market conditions as we complete our transformation into a fully integrated oil and gas company. Through our strong commitment to digitalisation and decarbonisation, Eni will continue to create sustainable value within this changing energy landscape.
We're not only one of the world's most successful energy companies — we pride ourselves on being a dynamic and exciting place to work as well. If you join us, you'll play a key role in shaping the energies of the future.
At Eni you'll enjoy a progressive, inclusive and forward-thinking environment, and a wide range of benefits and rewards. We care about our people's growth, which is why we invest in talent and offer development pathways to give everyone the same opportunity to flourish with us.
Reasons to join us
Take on exciting challenges: Eni's focus is on big and ambitious projects. You'll take on challenging but rewarding work to help us extract energy at depths never reached before.
A multicultural working environment: You'll join a dynamic setting with cutting-edge facilities, the latest technology, and a rich and interesting mix of people from all backgrounds and specialisms.
Make a difference in the world: Our purpose extends further than supplying energy to power the world. Sustainable development and respect for the environment is at the heart of everything that we do.
Training and career growth: We provide training opportunities at the highest standard and encourage self-development, both in a personal capacity and a professional one.
Compensation and incentive programmes: We reward you for your commitment and success through our competitive compensation policy, which is bespoke to each location's local regulations.
Pension programmes: Depending on your location, you could enrol in one of our contributory pension programmes.
ENI ranked in the Global Top 20 in the 2019 Rigzone Ideal Employer Rankings - find out more here.